Participation
in Extensive reading challenge, November 2014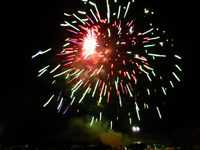 Jeremy Vans
10 minutes
0.17h
Not going to make my goal, but this challenge has make me read more than I thought I could
15 minutes
0.25h
Another chapter out of the way
15 minutes
0.25h
Now able to read without thinking too hard or with other conversations in the background
35 minutes
0.58h
Thinking less about reading and more about the story
15 minutes
0.25h
Learning lots of new patterns
10 minutes
0.17h
One chapter in ten minutes
15 minutes
0.25h
Just finished my second book in chinese. Feels great
25 minutes
0.42h
Still having some trouble with some sentences, but overall I am pleased with the progress.
35 minutes
0.58h
Read two whole chapters in one sitting. Getting much easier as I go.
20 minutes
0.33h
Chinese Breeze; Getting much easier the longer I read. I begin to see patterns and don't have to look up as many words.
20 minutes
0.33h
Chinese breeze. Off to a good start so far, have to keep up with my vocab as well
| | |
| --- | --- |
| Challenge time progress: | |
| Goal progress: | |
| | |
| --- | --- |
| Score | 5.76 |
| Rank | 25th |
| Hours reported | 5.76 |
| Goal | 10h |