Participation
in Listening challenge, May 2022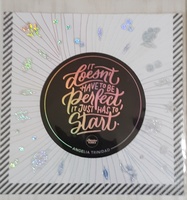 杜雁子
12 minutes
0.2h
YouTube commentaries on the TV series, Reset
13 minutes
0.22h
Listening to the beginning of The Emperor in Hell.
15 minutes
0.25h
Listening to audio for 2 Jeff Pepper books. Here's the Mulan one: https://youtu.be/WYGurI7OKtM
12 minutes
0.2h
Having finished watching Reset, now I'm getting YouTube recommendations for videos that analyze the plot or characters! I really found it a show with a lot to think about so now I'm watching those.
164 minutes
2.73h
Attended church online; YouTube videos
88 minutes
1.47h
Reset -- finished the series with ep. 14 & 15. Well worth watching.
53 minutes
0.88h
Reset ep. 8 & part of 9. That got intense!
49 minutes
0.82h
Reset ep. 7 & a few minutes of 8
47 minutes
0.78h
Reset end of ep. 2 & ep. 3.
62 minutes
1.03h
YouTube stuff, including ep. 1 of Reset. Interesting! I'll continue that show.
I have trouble finding Chinese dramas I like. Reset is my favourite so far! Other shows I've started watching last year and haven't still finished but I watched Reset in one weekend!
Hi Sara - I really like it, too! I also watched all the episodes of 匆匆那年 -- the TV series version -- but that's my only previous full show. Interestingly, one of the lead actors is the same in both. Maybe I should look for more shows with 白敬亭。
5 minutes
0.08h
Recipe video - chocolate chiffon cake. I'm going to make it.
27 minutes
0.45h
classroom tour video: https://youtu.be/eEc9_vywxi4
17 minutes
0.28h
Recipe videos. Might try this (will try the recipe with chives & hoisin sauce at least): https://www.youtube.com/watch?v=0rUB1eau_to
26 minutes
0.43h
YouTube: Some new channels (to me) by a Chinese immersion teacher, ex: https://youtu.be/erloPtSshBY & by a Taiwanese man talking frankly about aspects of being a Christian, ex: https://youtu.be/qXl4EtWihd4
38 minutes
0.63h
小高姐的 Magic Ingredients YouTube channel recipe videos. They are a pleasure to watch & sometimes the results are so beautiful my jaw literally drops. A lot of recipes are pretty involved to make - I've tried a few. This has several iterations where she demonstrates what effect different egg whipping & stirring has on chiffon cake (sponge cake): https://youtu.be/nYQ5uc6plCs
26 minutes
0.43h
Finally watched https://youtu.be/GhKxI8aXXbY (talk show including Liu Cixin, author)
27 minutes
0.45h
More YouTube videos that don't require much observant watching -- this is working out.
35 minutes
0.58h
YouTube audio -- more Taiwan accents from these today.
45 minutes
0.75h
Several YouTube channel videos from newly-found content for native speakers, plus one TeaTime Chinese.
| | |
| --- | --- |
| Challenge time progress: | |
| Goal progress: | |
| | |
| --- | --- |
| Score | 25.97 |
| Rank | 7th |
| Hours reported | 25.97 |
| Profile | |
| Goal | 10h |