Participation
in Listening challenge, September 2022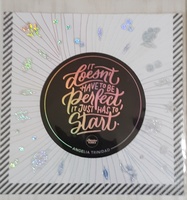 杜雁子
12 minutes
0.2h
Finally found a place to listen to Northanger Abbey in translation (https://www.lrts.me/album/575990). Jane Austen books in translation, continued.
10 minutes
0.17h
Video about programming of 羊了个羊
65 minutes
1.08h
More of Pride & Prejudice, read aloud. The woman reading is very expressive for the voices of different characters - really nicely done. https://youtu.be/9caB9FUA0kc
48 minutes
0.8h
Pride & Prejudice audio; vlog from a Chinese family
65 minutes
1.08h
Started listening to "Pride & Prejudice" in Chinese in preparation for an online Jane Austen book club. Here's part 1: https://youtu.be/9caB9FUA0kc Case in point for knowing the story very well making it easy to understand! I've read 3 Jane Austen novels in Chinese, & I'm sure that prior reading helps, too.
18 minutes
0.3h
Hair cutting tips! e.g., https://youtu.be/Iu0Mg7Vcno0
130 minutes
2.17h
Chinese church and listening to part of Ah Q on the drive. Ch. 1 of Ah Q was easier than the foreword, and the Librivox volunteer who recorded the audio has a great style and voice.
29 minutes
0.48h
.75 speed learning about the Chinese social security system https://www.youtube.com/watch?v=wN9S50X2i-U&t=548
30 minutes
0.5h
Found some audio-only podcasts. One for young children of Chinese parents living outside of a Chinese language context was interesting, both for how children are spoken to & what the podcast 'teaches'. There is some direct instruction about vocabulary (more specialized terms & chengyu, it seems) & some about life in different places in the world. I learned about pollen in Japan in April! Seems it's not being produced anymore, but there are a lot of old episodes. https://anchor.fm/s/270250e0/podcast/rss
9 minutes
0.15h
More YouTube instructional videos
40 minutes
0.67h
video about autism at .75 speed https://youtu.be/OTYMqaiJLwg
15 minutes
0.25h
Listening to audio book of Ah Q (by Lu Xun). I think this one might be better as a listen & read for me - or a slower pace. With no visual cues I found it a bit tough. I'll try again.
25 minutes
0.42h
Trailers for 三体 series by Tencent & stand up
50 minutes
0.83h
Somewhat inattentive listening to Agatha Christie mysteries, retold & commented on
98 minutes
1.63h
Agatha Christie stories retold: https://www.youtube.com/playlist?list=PLMal5EDEK35MvwBI8eHrW15IV8iVjyPW5
32 minutes
0.53h
Catching up on a YouTuber's posts about immersion Chinese teaching in the US: https://www.youtube.com/channel/UCuYi5ZeckBvEyPVCjg8SLpQ
33 minutes
0.55h
Olle recommended this channel for advanced listening -- it is cool! Nice variety of topics & I can listen without having to follow visually (so can multitask). https://www.youtube.com/watch?v=pv-Zrdyj04Y
19 minutes
0.32h
Audio-only dramatic retelling & commentary on Agatha Christie mysteries: https://youtu.be/tf_AnEysU4g Something cool about these is that the creator adds explanation of Chinese culturally less familiar points (in this one, for example, noting that sunbathing to get a tan was a valued look for a European woman in the story). So, his retelling gives a Chinese perspective on reading Agatha Christie.
15 minutes
0.25h
Walk around a Chinese village: I wish I could remove the subtitles though. https://youtu.be/QiVfhDKSFGc
5 minutes
0.08h
Trying Olle's recommended channel: 李永乐老师https://www.youtube.com/c/%E6%9D%8E%E6%B0%B8%E4%B9%90%E8%80%81%E5%B8%88
20 minutes
0.33h
Standup comedy: https://youtu.be/Hr67ukcYxWM Cute, clean standup from PRC TV broadcasts.
| | |
| --- | --- |
| Challenge time progress: | |
| Goal progress: | |
| | |
| --- | --- |
| Score | 20.43 |
| Rank | 5th |
| Hours reported | 20.43 |
| Profile | |
| Goal | 20h |