Participation
in Reading challenge, November 2022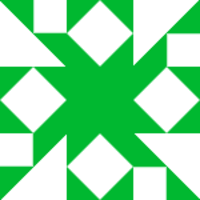 Akobato
50 minutes
0.83h
Started 淘气包马小跳, an amusing children's novel about a mischievous boy called 马小跳.
60 minutes
1.0h
Started reading another graded reader from the Chinese Breeze series: 两件红衬衫
110 minutes
1.83h
Finished 好狗维克. It's a nice story, I can recommend it
70 minutes
1.17h
Started reading the Chinese Breeze graded reader 好狗维克. It is just right for my current level: I can read it fluently without any scaffolding, but it is also not too easy. I have also started to study the vocab of the youth novel 青铜葵花 with Anki on the side. This is the next large book project I am aiming for, but it will take two or three weeks of Anki before I can dive in.
60 minutes
1.0h
Finished the mentioned short story collection which was fun, especially the short excerpt on 猪八戒 (the pig-like character from "Journey to the West").
35 minutes
0.58h
Some stories from Cheng & Tsui's graded reading collection "Tales and Traditions" Part 3
90 minutes
1.5h
Finished 天蓝色的彼岸. I started learning the vocab for this novel in early September, so this has been a two months' project. One thing that surprised me was how much my reading ease picked up during those weeks: I was quite slow in the beginning and even thought about quitting after the first third or so because of this, but once I had "conquered" the first half, everything improved and I thoroughly enjoyed the remainder. This is extremely encouraging, and I'm now really looking forward to my next book!
120 minutes
2.0h
Currently reading 天蓝色的彼岸, a translation of "The Great Blue Yonder". It is a Little Prince style novel about a boy who suddenly finds himself dead and in need to travel back to earth to reconcile with his sister before he can move on to the Great Blue Yonder. It's a nice read -- a little repetitive from an adult's perspective, but this is also useful for drilling reading. Happy reading to everyone!
| | |
| --- | --- |
| Challenge time progress: | |
| Goal progress: | |
| | |
| --- | --- |
| Score | 24.5 |
| Rank | 3rd |
| Hours reported | 24.5 |
| Goal | 20h |