Participation
in Chinese reading challenge, July 2023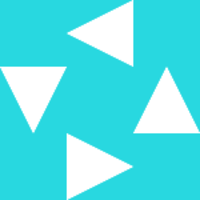 Robyn Martin
70 minutes
1.17h
DuChinese. Today I worked on two elementary stories and vocabulary before I realized I was way over my head. I'm not here yet. Some were ok at the beginning but now some of the stories I am working on more vocabulary than enjoying the story. I do like the feature that as you review words, you actually have a sound bite so you can hear the sounds. I haven't quite got the "r" on some. I finally bought a subscription so I can continue as a newbie and go back to the level I belong. My mind is jumbled with too many words now. I wanted to work on this again because I am getting company. Also, I need to keep at it. DuChinese has some excellent tips to help you advance your reading skills. I think I will slow down and not only use them but re-read these stories until I can say every word without faulter and truly understand what it is saying, not my lose interpretation. I read: "Don't); "Does Your Room Need Cleaning" and "Riverside Hotel"
60 minutes
1.0h
Elementary DeChinese is definitely harder than Newbie but I have run out of the Newbie free.Newbie: "666"; "What is your name?"; "Do You Like Chinese Songs?"; "Is this your car?"; "Mv name is Ben"; Elementary reader: "Butterfly Lovers"; "The Peach Colony: Where's the Hope"
77 minutes
1.28h
DuChinese, Newbie readings: Cell Phone 1: Together; Cell Phone 1: Me and My Owner; I'm a Cat 3: Where did Dad go?; "We have ten dishes"; "Is this your water?"; "I'm not Lily"; "Do We Have Class Now?"; "Is this your car?"; "I'm Chinese"; "What Friend?"; "I'm a Cat 4: Three Cakes" and "Can Money Buy Everything?". Some are getting easier. Some are easy. Some need to be reread.
120 minutes
2.0h
DuChinese, Newbie- " I'm also a student here"; " How Much Is This?"; " Hello"; " Nice to Meet You"; " Ben's life in China 1: Meeting Lili:"; " I'm an American"; What are you doing?"; "Lili's Siblings"; " Let's go together, alright?"; " What are you going to eat?"; " Little Yu wants to add Ben to her friends list on WeChat."; " Do You Have Wi-Fi Here?"; "Do We Have Class Today?"; " Him and Her"; " Can I Like You for Four Days?" and " Fishbone Girl". Some of the stories were so short the titles were almost shorter but it was nice having a mix of stories where I knew more words and then others where I had to learn.
40 minutes
0.67h
Today I reviewed all the vocabulary words from prior DuChinese readings and then read Chapters 1 and 2 of "I am a Cat 2, Inside a Computer. I need to reread a few more times tomorrow with the pinyin off. This a Newbie story. Not any real volcabulary words but sometimes I don't put them together well. It takes me a few times to get it right.
65 minutes
1.08h
DuChinese, 1: 钱多多. New vocabulary for this story was 2 words. 2: 她没有主人. Vocabulary for this story was 8 new words. Two small stories. Not very long but when you take the pinyin away and try and read out loud, I feel like I'm in the first grade again. I have to re-read again several times. Once I get all the 汉字,what does it mean? Totally different. I have a lot of work ahead of me. I will continue reading. But this journey will be arduous.
30 minutes
0.5h
DuChinese-3rd Chapter "I Am A Cat", this story was called , 名字是什么?. I knew all the volcabulary on this one. It was the end of the free stories so I went on to a new series. The next story was called "A Phone Call From Dad" . There were 11 new volcabulary words. Too many. It was an elementary reader. I couldn't find one quickly that wasn't one I had to pay for so I took this one. I will " map out the rest of my reading". Unfortunately, my free reading ends 27日7月。I will go through the other sources you recommended. When this ends, I will start listening to the podcasts along with my textbook instructions.
45 minutes
0.75h
Read 2nd Chapter, DuChinese, "I Am A Cat". 5 new vocabulary words, two I'm not sure. 东西 the story keeps calling it food, I can't find any reference in Pleco that it would be food, it would be stuff. 起 was used in a sentence and I'm not sure why, but they used it in the context of "我们一起吃…
I got the one word wrong after re-reading…东西 was correctly used. My bad. Glad I keep reviewing! I really am stupid when it comes to this…
10 minutes
0.17h
I read a story on Du Chinese, "I am a Cat". It was nice to read a short story where I knew most of the words and it wasn't such a Herculean task.
45 minutes
0.75h
I just realized you had set out what you wanted us to read so I will do so tomorrow. I read more on the 100 Common Idioms Book. I picked-up 14 new volcabulary words which is more doable. I really liked 盲人摸象。The reason I enjoy this over the readers is its baby bites. Even the beginning readers have so many vocabulary words, I can't possibly retain them. I will start doing them in calligraphy to remember them so I don't forget. But it has been an eye opener. Also of note, I saw a text one time that showed the symbol for a dragon in an ancient text, it was a lot more exciting than in simplified.
10 minutes
0.17h
I just wanted to read for fun so I started reading Chengyu, 100 Common Chinese Idioms. I only read for 10 minutes w/ a migraine. 8 new vocabulary words but at least I liked what I was ready.
84 minutes
1.4h
I re-read the first story in Chinese Stories for Language Learners, Elementary. This first story "Chang'e Flying to the Moon" had 49 new vocabulary words. That was a lot for me to grasp. Re-reading it helped me retain more of the vocabulary. I will keep this list and practice, as I do all my vocabulary words. Just on Sunday, I was talking to someone about "yuè". Every time I say it the computer tells me I am wrong. This person was kind enough to tell me that no one ever references the moon as just "yuè" as this story indicated. Only month is referred to as 月. I don't understand why that distinction isn't made clear in the beginning.
10 minutes
0.17h
Not feeling good today. Read 4 sentences
, but with much more clarity and not looking up as much thanks to yesterday's struggles.
45 minutes
0.75h
I didn't get very far. I still need to analyze the 4th line's sentence structure. So far there have been 16 new vocabulary words. I am reading the second short story in Chinese Stories for language learners- Elementary, By LingLing. The title is "The Monkey King"
"有志者事竞成"
98 minutes
1.63h
I started Chinese Stories for Language Learners -Elementary by Ling Ling. The First Story is Cháng'e Ben yue. I have had to lookup a lot of words. And since word order is a problem for me I started writing the sentences in 汉字 as well as pinyin and English translation as it is in Chinese. It's better for me to see the Chinese order and to understand the placement. I also learn quicker if I am writing down the started speeding up on my reading. The first two sentences took awhile but I made it through the story.
49 minutes
0.82h
Finished Qian Xiaoyue, did two HSK 1, "Do You Have Time To Play" and What Does Your Father Do", a couple of new words in each of the short stories.
45 minutes
0.75h
Finally made it through a whole "chapter" on Qian Xiaoyue. I spent an hour reviewing vocabulary before I started. I didn't think it would be so hard to get through something rated at a HSK 1. I have a tendency when I know the 汉字 read and interpret but have to go back and look up what the corresponding word is. I have some really bad habits.
62 minutes
1.03h
Finally got through the first two pages, the second two were easier. Even words I thought I knew were used in a different context. I am having to look up so much. It's good though. Every night before I was going over text books and practice writing at HSK1 level, I had done Memrise part 1 and almost finished 2 but I can't read a simple reader! Then I saw the word 时侯, the shí made me look up 的. Now I'm ok. 坐 isn't just sit….
68 minutes
1.13h
Still on "A Girl Called Qian Xiaoyue" I seem to be looking up a lot of words. It's a HSK 1 reader. I know the words but I am finding they have different meanings than I knew before so I am documenting as I go. At night than I review so I will retain.
44 minutes
0.73h
Read from Qian Xiaoyue by Edmund Chua I had to look up a lot more words than I thought I would have to. But it's good to try and read without cheating for once. I rarely really read a story out loud. I normally get the jest of something and then translate, I don't get it right.
These stories were way too hard for where I am. After going thru DuChinese, I feel better about the pace.
| | |
| --- | --- |
| Challenge time progress: | |
| Goal progress: | |
| | |
| --- | --- |
| Score | 17.95 |
| Rank | 5th |
| Hours reported | 17.95 |
| Goal | 10h |