Participation
in Character learning challenge, January 2015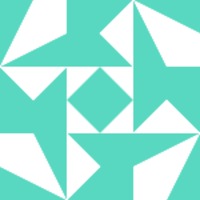 Mathieu Gagnon
44 minutes
0.73h
Very good session. Reviewed all my dues, didn't forget many. Also learned a few more. I think I'll get to my goal but I'm away for the week end and I wonder if saturday is included in the challenge or not...
23 minutes
0.38h
I reviewed a little more and learned a few new words like 警察 and 骗. I am almost done with HSK 3.
30 minutes
0.5h
Been reviewing all these new words i learned these last few days. Two sessions of about 15 minutes.
26 minutes
0.43h
An extra session because I missed saturday.
88 minutes
1.47h
Learned many new and interesting words today and reviewed all my due on Skritter. Most of the new words I already knew the individual characters and it made sense what it meant when combined. It's great!
49 minutes
0.82h
Got my word due count to almost 0 but didn't learn many interesting new words. I was tired so I don't think it was a very productive session.
44 minutes
0.73h
Reviewed characters on Skritter and learned a few more (真事、向往、替). The last two seem a bit harder to grasp. I will have to look into more examples of how to use them.
48 minutes
0.8h
Reviewed characters on Skritter and learned a few more. It went well but the new characters were kind of easy and boring.
| | |
| --- | --- |
| Challenge time progress: | |
| Goal progress: | |
| | |
| --- | --- |
| Score | 6.96 |
| Rank | 26th |
| Hours reported | 6.96 |
| Goal | 7h |