Participation
in Pronunciation challenge, February 2015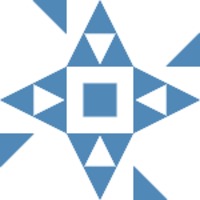 James
37 minutes
0.62h
Two more sets of HSK sentences in WaiChinese. Hearing sounds better, but sentences are more complex and longer.
50 minutes
0.83h
Two sets of HSK sentences on WaiChinese.
35 minutes
0.58h
WaiChinese practice on HSK sentences and re-dos.
21 minutes
0.35h
Worked on WaiChinese. Some new sentences and old.
78 minutes
1.3h
Went through every single Initial/Final sound in Mandarin in all 4 tones using the Yabla tone chart. Grueling, but useful.
45 minutes
0.75h
Spent time going over the basics on Yabla, working in particular on my Qu, Xu, Qi, Ji, Zhi, and Chi. Did some recap on WaiChinese.
45 minutes
0.75h
More work on basic sounds.. aspirated vs. unaspirate, retroflex, etc, going through pinyin charts sound by sound. Also did some HSK sentences on WaiChinese.
70 minutes
1.17h
Lots of practice with HSK 3 sentences. Re-did errors in sentences.
45 minutes
0.75h
Did WaiChinese review and several groups of new HSK sentences.
33 minutes
0.55h
Practiced pronunciation on WaiChinese, reviewing mistakes from before and adding two groups of new submissions from HSK 2 sentences.
60 minutes
1.0h
Reviewed phrases on WaiChinese that I did not get a 5 on, and continued to HSK 2 and HSK 3 phrases. I found the latter difficult to pronounce.
30 minutes
0.5h
While using living language chinese app I pronounced all the words as I read them over the course of a couple of hours.
30 minutes
0.5h
WaiChinese "ch" and "q" initials as well as some sample sentences from the HSK.
30 minutes
0.5h
Tried out WaiChinese and did all the initial tone pairings.
| | |
| --- | --- |
| Challenge time progress: | |
| Goal progress: | |
| | |
| --- | --- |
| Score | 10.15 |
| Rank | 2nd |
| Hours reported | 10.15 |
| Goal | 20h |