Participation
in Extensive listening challenge, March 2015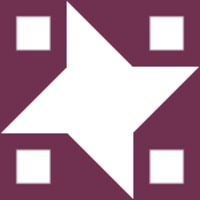 James Lester
211 minutes
3.52h
Lazy end to a good challenge. Really enjoyed it. Cheers everyone.
114 minutes
1.9h
Oh dear, getting lazy. Busy day today. Listened to chinese musis, and watched a little TV.
154 minutes
2.57h
Pop up chinese, 鹿鼎记,songs and some real life listening in my local chinese takeaway.
157 minutes
2.62h
Dreary day. Never got going. However, discovered pop up Chinese. Brilliant!
215 minutes
3.58h
今天好忙啊。
我还是抽点时间来听chinese pod, 还有看鹿鼎记。
200 minutes
3.33h
Scratchy day. Always find some time after 9pm to listen. This challenge is creating a habit.
鹿鼎记
New TV series in Shanghai
News story regarding eu plane crash
Bit of music
Chinese pod
235 minutes
3.92h
Steady day.
Chinese TV
Chinese pod
Slow chinese - first time used, enjoyed the topics.
204 minutes
3.4h
Okay day. Had lots of other stuff to do so listening time down a little.
Watched TV, and listened to chinese pod.
130 minutes
2.17h
Poor day. Woke up in the afternoon, played golf, and then went straight to out to drink beer with an old friend. Scavenged 130 by listening to chinese pod on the train, and some TV before I went to bed.
322 minutes
5.37h
Listened to stories, chinese pod, chinese music (Teresa teng playlist) and 鹿鼎记. Happy with today.
169 minutes
2.82h
Poor day by recent standards. Just managed some chinese TV. 鹿鼎记
300 minutes
5.0h
鹿鼎记 x3 - great show
Some football commentary
Some songs
Small articles from old textbooks
Cut the chinese pod down big time today. Diversification.
287 minutes
4.78h
鹿鼎记
Random you ku videos
Chinese pod. Getting a little tired of chinese pod. Need a fresh technique and material. Also feel I'm neglecting the other parts of learning by just focusing on the listening. Will continue though.
304 minutes
5.07h
鹿鼎记
Chinese pod
Same old today, also had lots of chinese spoken conversation too but obviously not counted that. Already feeling benefit from this challenge.
187 minutes
3.12h
Chinese pod advanced classes.
Lots of listening on the move today.
Still no tested listening.
353 minutes
5.88h
鹿鼎记
Chinese pod
Some silly videos on Youku
220 minutes
3.67h
Two 45 minute episodes of 鹿鼎记
Chinese pod for the rest.
Need to put some tested listening in soon. Trying to find good sources.
180 minutes
3.0h
Lots more chinese pod. Double even triple reviewing lessons. Also watched some of a chinese drama. 小时代。
120 minutes
2.0h
Lots of Chinese Pod (Old stuff by Jenny Zhu)
Few songs suggested by Ollie.
Okay, need more pressurised listening in the future, such as listening with a comprehension test after.
| | |
| --- | --- |
| Challenge time progress: | |
| Goal progress: | |
| | |
| --- | --- |
| Score | 72.99 |
| Rank | 3rd |
| Hours reported | 72.99 |
| Goal | 23h |