Participation
in Extensive listening challenge, March 2015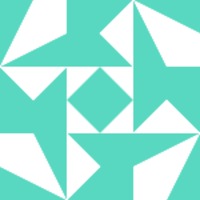 Mathieu Gagnon
94 minutes
1.57h
Watched Shower. Great movie!
7 minutes
0.12h
29 minutes of popupchinese in the morning. My total is now correct.
1 minutes
0.02h
20 minutes of popupchinese. I wrote 1 to make up for my previous mistake of yesteray.
1 minutes
0.02h
I made a mistake reporting my last listening experience. I wrote 156 minutes but it was 1h56. I'll correct it with the next reports.
156 minutes
2.6h
Watched Shaolin Temple, the '70s version. They didn't talk for the last 20 minutes but the rest wasn't as hard as I thought it would be. I could understand words or idioms from time to time.
32 minutes
0.53h
Watched a part of a video from mandarinchineseschool.com on Youtube. I just listen to it first. It's interesting because the girl never speaks english. It's all mandarin, but she repeats every sentences many times, from slow to fast.
10 minutes
0.17h
A lesson from Yoyo chinese on the street
50 minutes
0.83h
Again Popupchinese. I learn a lot of tips about how Chinese is spoken in real life instead of just the theory of it. Also, I don't bother looking up new words and focus of the meaning of whole typical sentences. Great stuff.
30 minutes
0.5h
Listened to three popupchinese lessons. The earlier ones are too easy but the last ones were great.
23 minutes
0.38h
Listened to two more popupchinese podcast. It puts words I already know in context. It's very interesting.
23 minutes
0.38h
I tried popupchinese. I like it. I started with the absolute beginners audio and I understood pretty much everything. The good thing is they repeat the dialogues several times.
102 minutes
1.7h
I watched Happy Times in mandarin with English subs. It was a very good movie. I could understand some chinese idioms from time to time, but overall the level is too high for me.
| | |
| --- | --- |
| Challenge time progress: | |
| Goal progress: | |
| | |
| --- | --- |
| Score | 10.78 |
| Rank | 26th |
| Hours reported | 10.78 |
| Goal | 10h |