Participation
in Extensive listening challenge, March 2015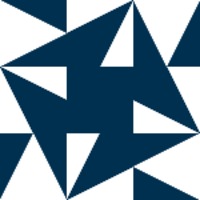 Majiya
185 minutes
3.08h
I really appreciate this challenge. I enjoyed the dialogues of Popup Chinese and watching the drama 老农民。I've noticed that I have not only made progress in my listening skills, but also in my speaking ability. Thanks for the challenge.
110 minutes
1.83h
I'm looking forward to next month's challenge.
120 minutes
2.0h
Because I'm not a paying member at popup chinese, I like to do 听写。I mean, I will try to write down what I'm listening to using Hanzi.
120 minutes
2.0h
I started listening to Chinese audio books. I also feel making progress in conversations. I start to understand more and more and can hold a conversation for about an hour.
120 minutes
2.0h
I have the feeling that I make progress in listening.
150 minutes
2.5h
Still listening to a variety of Chinese drama, audio textbook, popup Chinese and Chinese news on tv
145 minutes
2.42h
My teacher said that I speak more fluently now. Did the listening challenge help me?
155 minutes
2.58h
The extensive listening makes me to have form more and more Chinese sentences in my mind.
135 minutes
2.25h
Just watching tv drama. 相爱十年。It's not so bad, but I only understand it if I listen and read the Chinese subtitle.
185 minutes
3.08h
10 minutes popup Chinese, 10 Chinese news, 135 minutes Chinese drama, 30 minutes textbook. My listening ability is still very slow. My written Chinese is upper intermediate, but my oral Chinese is still elementary.
175 minutes
2.92h
Popup Chinese 10 minutes, text book 30 minutes, audio book san zi jing 5 minutes, Chinese tv drama 120 minutes, Chinese News 10 minutes
130 minutes
2.17h
one hour watching chinese tv drama, ten minutes popup chinese, 30 minutes text book, 30 minutes chinese radio
110 minutes
1.83h
15 minutes Popup Chinese, one hour Chinese radio, 30 minutes my textbook, 5 minutes a Chinese song.
| | |
| --- | --- |
| Challenge time progress: | |
| Goal progress: | |
| | |
| --- | --- |
| Score | 43.25 |
| Rank | 6th |
| Hours reported | 43.25 |
| Goal | 2h |