Participation
in Speaking challenge, July 2015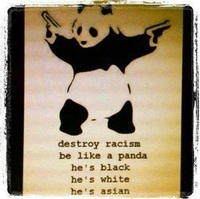 character
15 minutes
0.25h
work convos. the same one again now with 2 hours earlier and more apology. also, impressing mothers, paying bills and talking about medical results.
10 minutes
0.17h
another stupid work phone conversation. 对不起,我不可能问那么多护士、医生等一等一个小时。你应该问你家人更早来到啊!Speaking in frustrating circumstances and explaining simple things in great detail and a variety of ways is improving ;-)
20 minutes
0.33h
Crazy work phone call with very creative character.
75 minutes
1.25h
文萍:洗衣机,圣诞餐,茶会,斐济,芊潭-保养,她家-建筑师图纸, 公共健康筛检-巴氏试验、乳腺癌、症等等…, 她家人的健康,地震-日本、加州。她告诉我故事:小的时候警方逮捕家庭的鸡。Learned and used a good number of new words. I was quite aware today that my mirroring and recall of new words has improved with the listening challenge so closely followed by the speaking challenge.
85 minutes
1.42h
跟芊潭聊天儿-我们的斐济的度假 - 要衣服、浮潜的用具 、等等,家人,保育,工作,艺术比款式,最爱的艺术家,很多事!更容易中文比英文说!
15 minutes
0.25h
work: 3 x 电话, 5 x 晤面聊天儿 - a bit out of practice and thus becoming avoidant, so good to be forced into it!!! I'm just counting (near as possible) my speaking time - not listening time, I might dodge by being Such A Good Listener otherwise...
| | |
| --- | --- |
| Challenge time progress: | |
| Goal progress: | |
| | |
| --- | --- |
| Score | 6.16 |
| Rank | 7th |
| Hours reported | 6.16 |
| Goal | 6h |