Participation
in Extensive listening challenge, October 2015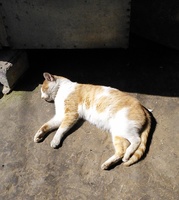 Zach!
130 minutes
2.17h
attending some meetings and my usual study practice
180 minutes
3.0h
attended a bbq and practice at home.
360 minutes
6.0h
struggling my way through an academic conference.
120 minutes
2.0h
attended 2 meetings in chinese - not exactly "extensive" listening because i didn't understand 80% of what was said, but feeling like at this point the problem is mostly limited vocabulary. I felt like I was catching words I knew pretty often.
90 minutes
1.5h
dinner conversation with some students and popup chinese podcasts.
| | |
| --- | --- |
| Challenge time progress: | |
| Goal progress: | |
| | |
| --- | --- |
| Score | 14.67 |
| Rank | 13th |
| Hours reported | 14.67 |
| Goal | 20h |