Participation
in Extensive listening challenge, October 2015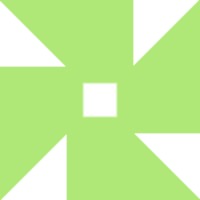 cdub4language
40 minutes
0.67h
ChinesePod elementary level 15+13+12
I'm really liking them! Thanks for the recommendation!
27 minutes
0.45h
Chinesepod - 1.5 episodes, elementary level
33 minutes
0.55h
Finished Assimil CD4 - now I need to find something else!!
44 minutes
0.73h
17 min Assimil CD3 plus 27 min Assimil CD4 tracks 1-14
88 minutes
1.47h
Hanzi Wall Chart's tone pair and difficult sound packages + 22.5 Assimil CD1 tracks 11-end + 28 Assimil CD2 tracks 1-15
39 minutes
0.65h
Assimil "Chinois sans peine" CD 3 tracks 1-19
55 minutes
0.92h
Chinese Class101, Assimil
20 minutes
0.33h
ChineseClass101. Almost done with the feed!
26 minutes
0.43h
ChineseClass101 intermediate and advanced podcasts. Some of the intermediate ones (esp. lower) seemed like material I could use to study effectively; advanced still way too hard of course!
35 minutes
0.58h
I listened to intermediate-level ChineseClass101 podcasts. I didn't understand much but I was able to pick out a few words and guess at the meanings based on the podcast introductions!
40 minutes
0.67h
ChineseClass101. I can actually somewhat understand the beginners' lessons now!
| | |
| --- | --- |
| Challenge time progress: | |
| Goal progress: | |
| | |
| --- | --- |
| Score | 9.06 |
| Rank | 22nd |
| Hours reported | 9.06 |
| Goal | 10h |