Participation
in Extensive reading challenge, December 2015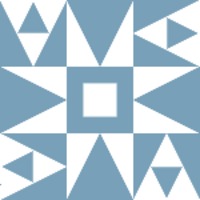 Neil
180 minutes
3.0h
Getting into Lord of the Rings in Chinese, but am really anxious about everyone else's time zones and how it may affect my position!
120 minutes
2.0h
Lord of the Rings. Finding it extremely hard sticking with a book I like.
90 minutes
1.5h
Not so much today. Getting a little bored of Rickshaw Boy.
60 minutes
1.0h
Another hour of The Hunger Games. Just trying to learn how to read for gist (泛读). Using Chinese material for intensive reading (精读).
120 minutes
2.0h
Read two hours of The Hunger Games. Will read more tonight.
120 minutes
2.0h
Two hours of Rickshaw Boy by Lao She. His Republican Beijingese is starting to get easier so I look forward to being able to read him with greater ease in the following days.
240 minutes
4.0h
Great stuff. Just found your website today after looking for ways to improve reading in Chinese. You're hardcore, I love that. I'm reading two books at the moment, 《饥饿游戏》and 《骆驼祥子》. By the way, your 25 books in one year is very inspiring; I'm going to try a similar thing and have my list pretty much mapped out if anyone's interested (the last book in《红楼梦》).
| | |
| --- | --- |
| Challenge time progress: | |
| Goal progress: | |
| | |
| --- | --- |
| Score | 16.5 |
| Rank | 1st |
| Hours reported | 16.5 |
| Goal | 25h |