Participation
in Listening challenge, February 2016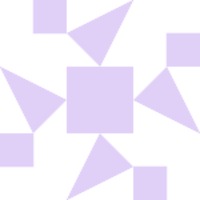 Lucy C
180 minutes
3.0h
Documentaries from cn TV 90'; audio book (平凡的世界) 30'; More cn TV: Happy Chinese 30, news 30
90 minutes
1.5h
30' TV news, 10' subtitling, 50' listening to ebook ('An Ordinary World' chapter 1 x2)
100 minutes
1.67h
40 min : cn TV soap; 30 min evening news; good hour subtitling, about 50% of the time I concentrate on listening to the dialogue.
100 minutes
1.67h
Great day. A treat: 40' of Ping shu (oral storytelling), Shan Tianfang narrating 小五义评书, chapter 1 of 400! Listened twice - the story is related to my subtitling projects, all about Northern Song outlaws and errant knights. Later, 40' of soap on Chinese TV. Then 20' evening news - repetitive and dull.
40 minutes
0.67h
Widened listening experience to include radio broadcasts (news and interviews, 30 minutes) and TTS in Microsoft Office. I liked the radio experience, it's free of distractions, but no transcripts! TTS is quite good, the new windows voices are OK and tones are distinct, I didn't check for correctness.
60 minutes
1.0h
Mixed listening: podcasts in Slow Chinese. TV news.
60 minutes
1.0h
Half of the 60 minutes spent editing subtitles. Not sure how much of that time I was actually listening, but I consciously tried to avoid reading the embedded Chinese text a few times. Historical martial arts drama, however, is quite impossible for me to understand without looking at the Chinese subs. The other 30' spent watching Happy Chinese on Cn TV, a game show where foreigners studying in China compete in a variety of challenges testing their language skills.
60 minutes
1.0h
Listened to one of a series of podcasts in Ximalaya, 百思女神秀 ,
http://www.ximalaya.com/zhubo/4312882/
I actually understood some of the jokes! (but I wish there was a transcript somewhere)
Watching the late evening news on streamed TV is becoming a habit. I can usually understand the news better than anything else.
80 minutes
1.33h
30 min with the Western Jin podcasts on Ximalaya. 30 min watched a soap episode on CCTV (much easier for me to understand than the usual stuff I want to listen to), and at least 20 min of news and discussions on a possible attack from N Korea to S Korea, which the Chinese media is very excited about.
120 minutes
2.0h
-About 40 minutes on several podcasts. Found one in Ximalaya FM for Chinese learners of English, explaining English words in a short report on the Litvinenko case Court ruling. It was very interesting, also useful to listen to English words explained in Chinese to a Chinese audience. Also listened to a children's story but got bored and mentally switched off.
Then found a series of lectures in the iCN TV/Chinese Culture site in You Tube. What a fantastic resource! Got carried away listening to 1st lecture of 3 on Cao Cao in a (to me) dense Sizhuan accent. Too interested in the topic to ignore the English subtitles, but played the lecture just listening a 2nd time.
60 minutes
1.0h
50% Continued same podcast as yesterday. The reader is slow enough but not too slow, very clear and has an accent to die for. My vocabulary isn't up to the task.
50% evening news and commentary about American missiles in S Korea on CnTV - very boring! The Western Jin is more to my liking
60 minutes
1.0h
Listened to Ch.1 of this e-book podcast http://www.ximalaya.com/18389380/sound/11440488
on Ximalaya Fm, a very nice listening resource. I got the e-text for Chapter 1 from Duokan http://www.duokan.com/book/75895
Unfortunately it's riddled with those deadly 4-character set phrases, but it is a historical novel, my favourite genre. will probably repeat chapter 1 tomorrow trying to get more out of listening after reading the text a couple of times
30 minutes
0.5h
Evening news on CN TV, so-so
60 minutes
1.0h
Recap for week: most of the time so far has been passive listening, I do that a lot. It is very useful but limited. My problem: I understand too little (compared to what I can understand reading), my personal goal from this challenge is to increase % of listening comprehension outside 'comfort zone'. Today I decided to lower the level to Intermediate. 30 minutes repeated listening to Slow Chinese 157 (I'm interested in topic, intellectual property rights). Started at 20% comprehension, read only after 2nd try, listened again >5 times and read again x2, copied text to Pleco and made new cards for later. After 60 minutes reached 100% comprehension. Will it help with new clips? Don't know yet but will stick to experiment with slow Chinese all this week.
20 minutes
0.33h
Cheating a little here, the 20 min are some of the time I spent subtitling, though I rely extensively on reading the Chinese subs. I reckon I must have spent around 20 minutes just listening, but they were repetitive short phrases.
90 minutes
1.5h
QQSRX / 锵锵三人行 latest episode, 1 clip from CSLPOD, Chapter 1 from True Story of Ah Qiu (purchased from Capturing Chinese) ... I probably understood at most 15% of the lot :( --- but will read the text and annotations in the Lu Xun and listen to again later
20 minutes
0.33h
listened to short story - understood much better than the news
| | |
| --- | --- |
| Challenge time progress: | |
| Goal progress: | |
| | |
| --- | --- |
| Score | 22.0 |
| Rank | 4th |
| Hours reported | 22.0 |
| Goal | 25h |