Participation
in Benchmarking challenge, June 2016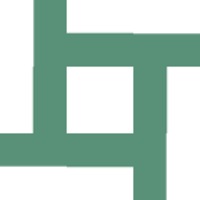 朱迪思
30 minutes
0.5h
Chatting in Mandarin helps in getting practice on the Mandarin Traditional and Simplify keyboard
60 minutes
1.0h
Practicing with a Native Chinese is helping me find my flaws in pronunciation but as well as improve.
60 minutes
1.0h
I am starting to understand more when I listen to Music or watch a Chinese movie. I find myself hearing radicals that I practice. SO I somewhat know what they are talking about.
30 minutes
0.5h
I notice that my handwriting is improving every time I practice writing sentences.
60 minutes
1.0h
Sometimes I feel like I am not learning much, but whenever I go over the material I see I remember the radicals or sentences. Yesterday, I did the basics, anki, and practice the vowels and consonants.
90 minutes
1.5h
I spent 30 minutes chatting in Mandarin and the other 60 minutes talking basic Mandarin words.
30 minutes
0.5h
Writing about movie preferences in Chinese on Chinesepod.com. I use pin and paper. Then I spent the other fifteen on skriter writing Mandarin characters.
60 minutes
1.0h
I went back over the lessons I did yesterday an spent around 15 mins. Then I continue my learning by practicing Chinese consonants, vowels, and the tones. I think once I practicing lessons helped with the pronunciation of the characters.
30 minutes
0.5h
I listen to a different Mandarin station which was 97.2 Caldecott Hill Estate, Singapore
30 minutes
0.5h
I finish watching 怒江之战 第01集 which I watch the other half yesterday
60 minutes
1.0h
Basic Chinese - I spent time going through Anki Cards, then I went and did how to introduce yourself on chinesepod.com.
10 minutes
0.17h
Memorizing Chinese radicals
30 minutes
0.5h
Chatting - Mandarin with native speakers
60 minutes
1.0h
I talk to a Native Mandarin speaker on speaky.com
60 minutes
1.0h
Listening - I listen to Yes 933 radio station for Chinese songs and I watch
怒江之战 第01集 on film.qq.com
30 minutes
0.5h
I spent 15 minutes writing on paper Chinese sentences, and the other 15 writing on skritter.
| | |
| --- | --- |
| Challenge time progress: | |
| Goal progress: | |
| | |
| --- | --- |
| Score | 12.17 |
| Rank | 1st |
| Hours reported | 12.17 |
| Goal | 11h |