Participation
in Character challenge, October 2016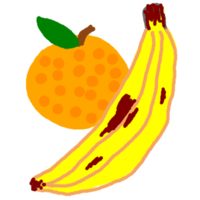 Matthias B Schönborn
60 minutes
1.0h
Thinking of mnemonics while cleaning sample holders in the lab.
25 minutes
0.42h
Relaxing Chinese-wise, just learning a bit.
275 minutes
4.58h
Basically learned all day with breaks now and then. Found mnemonics for all HSK5 characters and their components, yay!
Well done to you too! I find Olle's challenges so helpful to motivate me to consistent study.
220 minutes
3.67h
Thinking of mnemonics for Chinese characters.
I will take you as my role-model. Thanks.
135 minutes
2.25h
Drilling along, I'll be sweating to make my goal, but I haven't given up yet!
160 minutes
2.67h
Learning Chinese characters. I'm really curious to see whether I'll be able to reach my goal!
100 minutes
1.67h
Learned 20 new Chinese characters through mnemonics.
85 minutes
1.42h
85 minutes worth of writing mnemonics for Chinese characters.
260 minutes
4.33h
Learning Chinese characters all day every now and then.
90 minutes
1.5h
Learning Chinese characters, writing new mnemonics.
20 minutes
0.33h
Twenty minutes worth of learning Chinese characters today. From the day after tomorrow on I'll have more time again.
240 minutes
4.0h
This weekend I spent four hours learning 48 new characters.
35 minutes
0.58h
Wrote a few mnemonics before the end of the day. Gotta catch up on the weekend!
60 minutes
1.0h
Wrote mnemonics for 12 characters.
165 minutes
2.75h
Wrote mnemonics for 33 characters today while on my morning routine, waiting for the sample to thaw, waiting for the centrifuge to finish, during lunch, ... 33 characters is really a lot for me, normally I do less than 10 per day.
17 minutes
0.28h
Great, this challenge is what I need right now! I just covered the following characters: 玄率卷侵
| | |
| --- | --- |
| Challenge time progress: | |
| Goal progress: | |
| | |
| --- | --- |
| Score | 32.45 |
| Rank | 1st |
| Hours reported | 32.45 |
| Profile | |
| Goal | 30h |