Participation
in Mimicking challenge, November 2016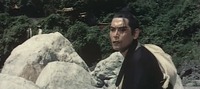 naphta
15 minutes
0.25h
I mimicked only the new sentence I introduced yesterday.
40 minutes
0.67h
4 Gloss sentences, two of them pretty well, and started mimicking a 2 seconds sentence from a video "我會找他們因爲他們會的那些東西比我厲害"
15 minutes
0.25h
Mimicked two Glossika sentences, slight improvements on some details.
25 minutes
0.42h
Mimicked the same 4 Glossika sentences
40 minutes
0.67h
Mimicked 4 Glossika sentences; slight improvement in some of them, still far from perfection.
20 minutes
0.33h
Still working on the first two Glossika sentences.
30 minutes
0.5h
I am mimicking sentences from Glossika (3 today, 10 minutes per 2-3 seconds sentence), but I guess I will also use other materials to introduce some variation.
| | |
| --- | --- |
| Challenge time progress: | |
| Goal progress: | |
| | |
| --- | --- |
| Score | 5.17 |
| Rank | 3rd |
| Hours reported | 5.17 |
| Goal | 6h |