Participation
in Mimicking challenge, November 2016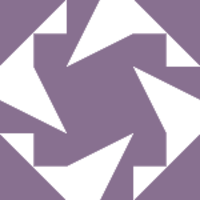 Dion
45 minutes
0.75h
A few sentences from a speaking class dialogue
100 minutes
1.67h
Listened and dictated a dialogue, then mimicked.
85 minutes
1.42h
先我听到一个对话,再我听写这些句子,最后我用Audacity录音我的模仿练习。虽然我觉得进步不快,但我提高。
40 minutes
0.67h
Mimicked part of a recorded dialogue. Had to slow it down to understand and be able to replicate the sounds, but after a while I felt I got the rhythm and tones correct, and eventually produced something pretty close to the original
50 minutes
0.83h
listened to and dictated another recorded lesson, followed by some mimicking
45 minutes
0.75h
Listening and mimicking same dialogue as day 1
45 minutes
0.75h
Listened to a dialogue from my reading class textbook and dictated as I went. Then used audacity to try listening to and recording my attempts at mimicking - was a little tedious. Is there an easy way to continually record little snippets of audio and stitch them together? At the moment I'm recording and then having to remove the track unless it's a good recording.
nice idea using the audacity... try to use it with some podcasts in chinese , I guess that's gonna be awesome. Good luck!
| | |
| --- | --- |
| Challenge time progress: | |
| Goal progress: | |
| | |
| --- | --- |
| Score | 10.17 |
| Rank | 2nd |
| Hours reported | 10.17 |
| Goal | 10h |