Participation
in Listening challenge, February 2017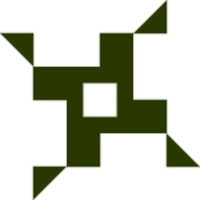 Tim Lee
33 minutes
0.55h
first chinese movie, 'mural' hua1 bi4. a lot different of a learning experience. I can see why some folks say 80/20 listening/grammar learning. Need to continue to really develop ear and vocab. Though I need to study vocab while watching the movie too. Can't just watch.
21 minutes
0.35h
chinese pod on neng and chinese pod on the different words of 'problem' wen ti, yi jian, zhuang kuang
12 minutes
0.2h
1x chinese pod lesson on Neng(2)
24 minutes
0.4h
2x chinese pod lesson on pairing (pei 4) food with drink. Good reminder on bie(2) and suan le, forget about it or never mind.
41 minutes
0.68h
2x pop up chinese lesson on time, 1x chinesepod lesson on alcohol
10 minutes
0.17h
1x chinese pod on how chinese spend weekends
10 minutes
0.17h
1x chinese pod on showering and how native speakers talk about their weekend
23 minutes
0.38h
2x chinese pod episode on new year's resolutions.
49 minutes
0.82h
2x chinese pod on how cold it is. Interesting lesson on degrees of coldness. yi dian ye bu leng (not a bit cold); ting leng (quite cold), leng ji le (very cold), leng bu de liao (the worst cold ever); 2x lesson being impressive with sports. cool lesson with sports vocab and also practical sentences on chi2 bu de de
32 minutes
0.53h
1x 'oregon trail' interimediate popup chinese pod cast - pretty hard for me. 2x 'hui' chinese pod podcast. Will vs can do a skill
10 minutes
0.17h
1x chinese pod lesson. Newbie lesson but good nuance on xiao3. If said in the context of age it means young. If said in context of things, means small.
43 minutes
0.72h
2x popup chinese on the different ways to say 'you're welcome'. Bie ke qi, bu ke qi, yong ke qi. 3x popup chinese on differene between xu yao and bi xu. Xu yao is a verb (You need this book) and bi xu is an adverb (We must watch this movie)
35 minutes
0.58h
2x chinesepod on 'le' as a change of state. I want to be able to understand Constance who is talking fluently. 1x chinesepod lesson guo(4), having experienced something. Really packed lesson with sui2 ran2 (although) and bai2(blank, but same character for white) for you might as well not have done it. A lot to digest.
14 minutes
0.23h
2x chinse pod show, poems by pete. Watching the sun go down. Learned some new words like zhi3 shi4 (just, only)
38 minutes
0.63h
2x chinese pod lesson on zai. Learned to put zai before and after verb. 1x chinese pod on eating. good reminder of na (then...) and 1x chinese pod on hotdog (re4 gou3) and fried rice (chou3 fan4)
32 minutes
0.53h
2x chinese pod on 'losing weight' (jian3 fei2). interesting de sentence structure to denote the severity of a verb.
45 minutes
0.75h
3x Popup chinese podcast introducing a new sentence structure Zhe Ne. need to study more. This podcast is way more casual and the speed is quite a bit faster. Really good listening diversity. 1.5x chinesepod podcast on bread machines.
10 minutes
0.17h
Chinese pod on sleeping in( hai Yao shui)
27 minutes
0.45h
2x chinese pod episode on house hunting. Suitable is shi4 he2 wo3 men1.
46 minutes
0.77h
2x chinese pod on 'i wont do' (bu2 zuo4); 2x chinesepod on boba tea (zhen1 zhu1 nai3 cai2)
8 minutes
0.13h
Chinese poem podcast; very cool abbreviated version of chinese. Is chinese poetry a good way of learning?
22 minutes
0.37h
2x chinesepod lesson asking who is that from afar. Lots of Na(4) ge
50 minutes
0.83h
2x chinese pod lesson on haggling prices. Learned new phrase zen me mai (how do you sell?). 1x chinese poetry pod cast; 2x chinese pod lesson on jiu vs cai (just did vs until)
34 minutes
0.57h
2x chinesepod podcast offering and denying a drink 1x chinesepod podcast on permissions (ke yi) and 1x extra lstening review. Learned fan (2) to annoy.
42 minutes
0.7h
Listened to two chinese pods. 2x the extreme structures of everything, nothing, anytime, anywhere (question word + dou) and 1x sports which also touched on dou and an interesting structure bu dou (don't like it all)
39 minutes
0.65h
Twice listened to Chinese podcast on when. Helpful for vocabulary and new sentence structure Shen me ye negative
30 minutes
0.5h
Chinese pod lesson wu xian shang wang (wirelessly going on the internet) and zodiac signs as a way of figuring out how old someone is.
15 minutes
0.25h
chinese pod on the differences in 'happiness' and differenes in 'other'
30 minutes
0.5h
ChinesePod lesson on marriage and divorce x 2. Great sentence structure hai mei (still hasn't)
18 minutes
0.3h
Chinese pod lesson buying; relistened to chinese pod lesson saying you're angry sheng qi.
14 minutes
0.23h
Chinese pod lesson house hunting. Learned new sentence structure shi he wo men (suitable for us); The opposite he shi is an adjective (this is suitable).
35 minutes
0.58h
Three chinese pod episodes. Had a lot of fun learning about how Chinese people introduce themselves and their names by describing the characters in their name
12 minutes
0.2h
ChinesePod. Fun to listen, but I'm wondering if recall should also be part of the listening challenge. Otherwise I am probably going to forget all the vocab from it. Not sure if my thoughts are right here.
| | |
| --- | --- |
| Challenge time progress: | |
| Goal progress: | |
| | |
| --- | --- |
| Score | 20.81 |
| Rank | 6th |
| Hours reported | 20.81 |
| Goal | 20h |