Participation
in Listening challenge, February 2017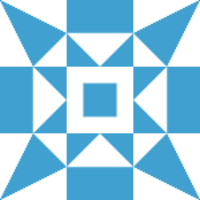 Nancy
12 minutes
0.2h
Popup Chinese - Absolute Beginners
60 minutes
1.0h
opened.ru mandarin course
30 minutes
0.5h
martial arts/fantasy -- very simple dialogue
26 minutes
0.43h
Udemy Mandarin lesson, beginner level -- useful
85 minutes
1.42h
Mandarin film with English and Chinese subtitles -- worth doing even for beginners (not worth it without subtitles)
10 minutes
0.17h
Popup Chinese--Absolute Beginners
12 minutes
0.2h
Chinese Pod Tomb Sweeping Day
16 minutes
0.27h
ChinesePod--Women's Day/Notable Women
30 minutes
0.5h
historical fiction -- I caught some
17 minutes
0.28h
Chinese Pod --some, all, not all (sports)
20 minutes
0.33h
opened.ru Mandarin--a good start. Goal: To reach HSK 1
90 minutes
1.5h
Kung Fu action movie in dialect with English subtitles -- since we're counting everything. Not a very successful listening comprehension effort.
7 minutes
0.12h
MandarinMadeEZ How to say you don't understand in Chinese (very useful for me)
12 minutes
0.2h
ChinesePod-beginners. A lot of English with little Chinese; maybe not worth the time.
7 minutes
0.12h
Game of Thrones vocab_MandarinMadeEasy on YouTube
22 minutes
0.37h
ChinesePod-Chinese slang/Taiwan
12 minutes
0.2h
ChinesePod elementary -- comparisons
105 minutes
1.75h
film--in Chinese with both Chinese and English subtitles. "End of Ming"
13 minutes
0.22h
Nihao Conversations -- suddenly got a lot more difficult. tones/characters/meaning; it's harder to distinguish one word from another.
10 minutes
0.17h
Popup Chinese -- still listening to Absolute Beginners
60 minutes
1.0h
last half of yesterday's movie
10 minutes
0.17h
HSK Vocab Flash Cards -- YouTube
24 minutes
0.4h
HSK practice audio, Level 1
14 minutes
0.23h
Taking a Photo--Absolute Beginners--Popup Chinese (AWESOME SITE FOR AUDIO)
Office Pleasantries -- also for beginners but more difficult
11 minutes
0.18h
"Happy New Year from ChinesePod!" The three-way dialogue was too difficult for me to understand much of the Chinese, but it did provide some phrases and use words I knew. Parts of the Chinese weren't translated, but some was. Of course, ChinesePod is always fun.
12 minutes
0.2h
13 min ChinesePodTV -- How to Really Exaggerate
9 min. ""--How To Say You Did Something ASAP
20 minutes
0.33h
Popup Chinese: A Good Scrubbing (rather difficult but labelled "Absolute Beginners"--useful nonetheless)
ChinesePodTV--"No Bargaining!" --elementary, but worth repeating once you reach a higher level
10 minutes
0.17h
"Opinions and Suggestions" on ChinesePodTV
10 minutes
0.17h
Popup Chinese: Adventures on WeChat. My first time using Popup: Great audio practice. Definitely will use it again.
6 minutes
0.1h
Chinese Pod -- beginner-level video on time expressions. ("Time Word Tips"-- Part 1, shang/xia)
I need to listen to four videos of this kind every day to make my goal of 10 hours/month. Planning in progress..
| | |
| --- | --- |
| Challenge time progress: | |
| Goal progress: | |
| | |
| --- | --- |
| Score | 20.17 |
| Rank | 8th |
| Hours reported | 20.17 |
| Goal | 20h |