Participation
in Reading challange, October 2017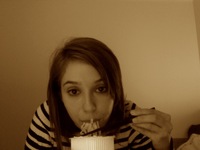 Julia
74 minutes
1.23h
Forgot to report progresses these last few days!
43 minutes
0.72h
Read 'The doctor and the monkey' story on Chinese reading practice. Beginners level.
20 minutes
0.33h
Read two articles from Du Chinese, 看月亮 and 本的日记 - 开学. Both elementary level.
I like reading these simple stories because the grammar is easy enough for me to understand 95% of the text, which allows me to focus on syntax and vocab.
27 minutes
0.45h
Read an article on Du Chinese (保罗的新同事)。 Elementary level.
48 minutes
0.8h
Read an article from Decipher app (HSK2 level)
| | |
| --- | --- |
| Challenge time progress: | |
| Goal progress: | |
| | |
| --- | --- |
| Score | 3.53 |
| Rank | 18th |
| Hours reported | 3.53 |
| Goal | 15h |