Participation
in Listening challenge, February 2018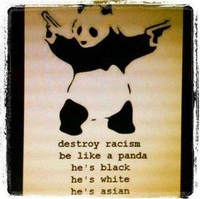 character
60 minutes
1.0h
Ha! I've cracked the Convo Group format - 1st hour mostly 中文 2nd hour 英文。Lots of good chat, 但是我挣扎着听到 - 我的耳背…
20 minutes
0.33h
watched old documenotary about tea trading in Zhejiang, Anxi etc. English narration, but the untranslated chatter of growers, traders, merchants in markets and villages of 1990s China was Pure Gold.
35 minutes
0.58h
work, some phone calls and in-person (incl. eavesdropping)
听故事学中文。
25 minutes
0.42h
News clips from SBS. Fast, but scooped up some good new vocab.
90 minutes
1.5h
Had a listen to a few new things: 听故事学中文、舌尖上的中国、cctv 学中文、相声、TCB "大学生素食运动改变中国人饮食习惯"、LP A&B。
20 minutes
0.33h
Turns out i've really lost my tolerance for 非诚勿扰 in the couple of years since I last looked :-/
Tried a bit of 大紅燈籠高高掛 but too many moody silences to rack up listening minutes :-D I'll come back to it.
20 minutes
0.33h
SBS mandarin podcast on the way to work, minimal listening at work (more speaking/explaining), but some good eavesdropping!
30 minutes
0.5h
Good diversity today with aural Pleco reviews and deciphering patient panic over the phone.
| | |
| --- | --- |
| Challenge time progress: | |
| Goal progress: | |
| | |
| --- | --- |
| Score | 5.66 |
| Rank | 4th |
| Hours reported | 5.66 |
| Goal | 10h |