Participation
in Vocabulary challenge, March 2018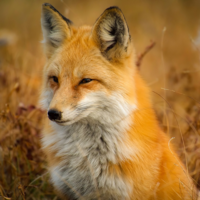 Foxears
60 minutes
1.0h
Finished reviewing all for HSK3. Ready for April open challenge to tackle HSK4 (and maybe stroke order decks for 1-3).
25 minutes
0.42h
Finished backlog reviewing on the HSK3 pinyin deck.
30 minutes
0.5h
Reviewing from yesterday, continuing HSK3 backlog.
40 minutes
0.67h
Halfway through reviewing HSK3 pinyin deck.
60 minutes
1.0h
HSK2 vocab fully reviewed (getting back to my srs decks)
20 minutes
0.33h
HSK1 vocab fully reviewed
15 minutes
0.25h
Rebuilding srs vocab HSK 1-3.
| | |
| --- | --- |
| Challenge time progress: | |
| Goal progress: | |
| | |
| --- | --- |
| Score | 4.17 |
| Rank | 7th |
| Hours reported | 4.17 |
| Goal | 4h |