Participation
in Reading challenge, April 2018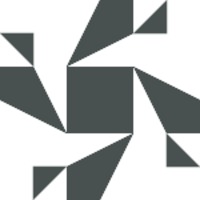 Manuela
30 minutes
0.5h
reading over the transcript of the video and reviewing vocabulary
30 minutes
0.5h
More transcription of wangchuanfu's interview with shuli, really not many new words, getting used to his accent.
31 minutes
0.52h
Read 3 articles on TCB about the aviation industry and DiDi. Picking up a few words here and there.
10 minutes
0.17h
Two cute stories one about how characters were invented and the other about the bird who wanted to fill up the sea with little stones and branches
15 minutes
0.25h
Reading my corrected translation for the first page of "why China will win the trade war". Put it on Lang-8 o see if there are more corrections so I can continue with the translation.
7 minutes
0.12h
Read an article on TCB, like Liz said, it's good to put it a little lower than your target level. Nice to pick up a couple f words and get some good exposure.
30 minutes
0.5h
More transcription reading from 王传福's interview with 舒立. I think his accent was quite hard at first, but then you get used to the crutches he uses. A lot of what he says isn't in the transcript and his grammar is kind of funky.
23 minutes
0.38h
More transcription of the 王传福的视频。
15 minutes
0.25h
Read two articles on TCB, nice to pick up some vocab.
20 minutes
0.33h
Finally finished the ODA reading assessment. My current level is a 2+, so that means I still have quite a bit to reach the 3+ I'm aiming for.
30 minutes
0.5h
Transcription of 舒立时间-王传福的绿色帝国梦. Learned some new terms related to the automobile industry. About 1/3 of the way through the video.
30 minutes
0.5h
Online diagnostic assessment for the DLPT exam.
25 minutes
0.42h
Reading Assessment for DLPT exam
I love this collection of stories. Difficult for me but fascinating people and situations keep me reading.
| | |
| --- | --- |
| Challenge time progress: | |
| Goal progress: | |
| | |
| --- | --- |
| Score | 8.41 |
| Rank | 3rd |
| Hours reported | 8.41 |
| Goal | 20h |