Participation
in Extensive listening challenge, October 2014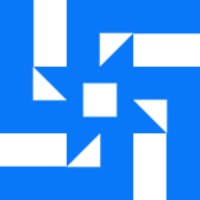 JustinJ
93 minutes
1.55h
江南爱情故事 - nice scenery, but the type of film girls would prefer to watch.
30 minutes
0.5h
大口马牙 - comedy in Kunming dialect.
90 minutes
1.5h
非常完美 a fairly simple movie.
105 minutes
1.75h
宫锁沉香 - old language, hard to understand.
40 minutes
0.67h
神話動作 - I found this movie quite boring
74 minutes
1.23h
Finished 画壁. I would recommend this to people new to watching movies without subtitles because the dialogue is simple and the speech is clear. Easier than the 画皮 movies.
25 minutes
0.42h
金石财经 - much easier to understand than the 西安 documentary I watched this morning.
25 minutes
0.42h
20141006新闻今日谈 新疆建设兵团结束了西域无边防历史
Interesting segment. The second half discribes how America's foreign policy decisions are made with the US's benefit in mind.
I can't make the date 2014年10月12日 but it's Sunday morning in Australia.
25 minutes
0.42h
Watched 新闻今日谈 香港"占中"者即使撤退也应负法律责任。
男嘉宾有点无聊。
21 minutes
0.35h
Listened to 新闻今日谈 香港不能被少数学生绑架。
120 minutes
2.0h
Watched movie "Silent witness".
| | |
| --- | --- |
| Challenge time progress: | |
| Goal progress: | |
| | |
| --- | --- |
| Score | 59.44 |
| Rank | 2nd |
| Hours reported | 59.44 |
| Goal | 25h |