Participation
in Extensive listening challenge, October 2014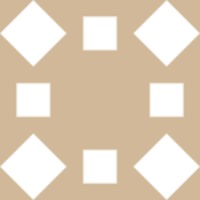 Adam Stout
80 minutes
1.33h
Practiced commands with students. Music videos.
38 minutes
0.63h
Mark Zuckerberg interview (https://www.facebook.com/video.php?v=10101708164336771) and 原來是美男 on gooddrama.
30 minutes
0.5h
Integrated Chinese Culture Minute videos. Active Listening - recorded familiar and unknown words.
15 minutes
0.25h
Integrated Chinese supplemental videos.
70 minutes
1.17h
Music videos and a cheesy sitcom from gooddrama.net
85 minutes
1.42h
Music while working on srs decks (all I could get myself to do today :/ ).
33 minutes
0.55h
Matzka video, Fabulous Boys on gooddrama.net, 2 songs on Singchinesesongs.com
60 minutes
1.0h
Music on singchinesesongs.com, music videos on youtube, and a movie on gooddrama.net.
30 minutes
0.5h
Watched "Fabulous Boys" on gooddrama.net.
27 minutes
0.45h
FluentU, singchinesesongs.com, youtube
| | |
| --- | --- |
| Challenge time progress: | |
| Goal progress: | |
| | |
| --- | --- |
| Score | 20.08 |
| Rank | 17th |
| Hours reported | 20.08 |
| Goal | 27h |