Participation
in Extensive listening challenge, October 2014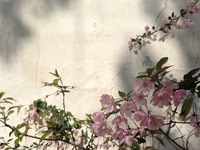 Nathan Gearhart
15 minutes
0.25h
Listened to Luke chapter 11
55 minutes
0.92h
I watched an American movie with Chinese audio and subtitles. I understood a lot more than I expected, but still missed big chunks of the plot.
187 minutes
3.12h
Listened to Mark 10-14. Attended an all Chinese Bible study on Matthew 26.
95 minutes
1.58h
Listened to the Matthew 26-28 and Mark 1-9.
74 minutes
1.23h
Listening to School Lessons
Listening to Matthew 15-25.
65 minutes
1.08h
Listened to the Gospel of Matthew chapters 6-14 plus some Chinese hymns. I don't think I comprehend enough of it for maximum profit. So I'm looking for something that I can listen to within my lower intermediate level.
30 minutes
0.5h
Listening to Chinese hymns and to the Gospel of Matthew chapters 1-5. This went very well as I'm familiar with these chapters in the English Bible already.
120 minutes
2.0h
I attended a Chinese church service involving singing, preaching, testimonies and conversation afterwards. There were moments of complete understanding, but much of the time was spent looking up new vocab, and just soaking in the cadences, tones, and ways of expressing because I wasn't catching meaning. Still, I understood the main points of the songs and the sermon.
45 minutes
0.75h
Listened to a sermon recording. There was a ton of vocabulary I didn't know, but I followed the basic point of the talk because I was already familiar with the material in English.
| | |
| --- | --- |
| Challenge time progress: | |
| Goal progress: | |
| | |
| --- | --- |
| Score | 20.4 |
| Rank | 14th |
| Hours reported | 20.4 |
| Goal | 25h |