Participation
in Pronunciation challenge, June 2018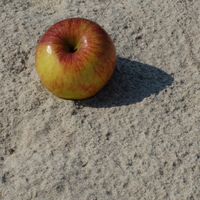 Birgit
60 minutes
1.0h
sound of the day: 鸣 ming2 as in 鸣声 鸣叫 鸣锣 雷鸣 爆鸣 鸣笛。
And still the Anki listening deck (300 cards by now)
60 minutes
1.0h
today I spend a lot of time looking up sounds like these: 啼叫 咩咩 汪汪 咕咚 啪 etc.. I used to ignore them, but they just pop up everywhere, e.g. in the book 中国地理 you learn that a young Panda 会大声啼哭。
Spend some time reading this:
小溪流说话,哗哗,哗哗。
小雨点说话,沙沙,沙沙。
小鸽子说话,咕咕,咕咕。
小鸭子说话,嘎嘎,嘎嘎。
小花猫说话,喵喵,喵喵。
小青蛙说话,呱呱,呱呱。
What does 陈柏霖 mean? I don't think 7-11 offers this deal.
I find the materials I shadow through FluentU. They scour the internet for real materials, grade them beginner, intermediate, advance, and subtitle them in Chinese, Pinyin and English. The videos have a feature that allows you to play back the video in sentence segments and repeat ad infinitum that makes them perfect for shadowing. I'd say that my pronunciation and rhythm with the language has improved a lot since starting this about 6 months ago. I pay for fluentU - a yearly rate of about $150. It's well worth it - considering instructor led classes cost $250 upwards for only 24 hours of contact time where you might only get about 5 minutes of individual attention per hour.
60 minutes
1.0h
will adjust my goal from 8h to 16h
It's not a food ad. It's an ad for Oppein - a home furnishings company in China.
60 minutes
1.0h
very time consuming, can only add a few new sentences per day
60 minutes
1.0h
Anki listening deck "Listening Deck for Chinese 4th Year". I am happy about the mix of female and male voices, long and short sentences.
Hi, where did you find this deck? Sounds interesting, but I can't find it on the Anki website...
| | |
| --- | --- |
| Challenge time progress: | |
| Goal progress: | |
| | |
| --- | --- |
| Score | 12.5 |
| Rank | 1st |
| Hours reported | 12.5 |
| Profile | |
| Goal | 16h |