Participation
in Open challenge, July 2018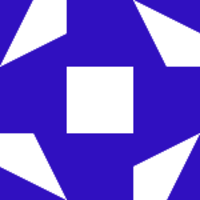 Abigail
90 minutes
1.5h
Chinese lesson, reviewed my article for today's lesson and vocabulary and writing to prepare for my conversation time during the lesson. I managed to have a natural conversation for 20 minutes today with my teacher, remembering most of the vocabulary I needed and my teacher could understand me very well. This is a big achievement for me because a few months ago I barely manage 5 minutes,
43 minutes
0.72h
I spent the majority of my time writing about the company that I'm going to work for and about the activities that they do in the summer. I also reviewed the article that I need to read to my teacher in tomorrow's Chinese lesson. Started watching one of the street interview videos from Mandarin Corner.
10 minutes
0.17h
I typed some sentences about my day. I'm trying to focus more on producing more complex sentences rather than handwriting characters.
12 minutes
0.2h
Listening to Mandarin Corner audio "30 Sentences to Talk About Personality".
30 minutes
0.5h
I read three short texts from Du Chinese, reviewed the article from last week's Chinese lesson and continued reading Chinese Breeze story 妈妈和儿子。I read out loud now so that I can practise my tones at the same time. I've noticed that I seem to be reading more fluently and can recognise more and more which characters go together to make a word.
16 minutes
0.27h
Started to review all the articles that I've studied in my Chinese lesson this year. I'm surprised at home many characters I can still remember.
25 minutes
0.42h
Practiced writing about what I did last night. My receptive skills are better than my productive skills in Chinese and so this was difficult for me, especially knowing the correct vocabulary.
25 minutes
0.42h
Listening ChinesePod - Yang Jie's Diary: Date with a Nerd 15 minutes
Reading - Reviewed article from yesterday's lesson: 北京环卫工人用扫把救溺水小猫。
21 minutes
0.35h
Reading - Three small texts from Du Chinese. A mixture of elementary and intermediate level. I only used to read the elementary texts but since introducing the intermediate texts, I've realised that I can actually doing.
Reading - A few pages from Chinese Breeze Graded Reader: 妈妈和儿子
66 minutes
1.1h
Reviewed article - 女子丢失19.3万元被路人捡到归还
Chinese reading and speaking lesson. Probably the best speaking lesson that I've had this year as I felt really comfortable and managed to say what I wanted to say confidently.
That's awesome! Way to go!
25 minutes
0.42h
Reading - 女子丢失19.3万元被路人捡到归还。
Listening - One ChinesePod audio review and one ChinesePod lesson. Both elementary level.
| | |
| --- | --- |
| Challenge time progress: | |
| Goal progress: | |
| | |
| --- | --- |
| Score | 6.07 |
| Rank | 3rd |
| Hours reported | 6.07 |
| Goal | 8h |