Participation
in Listening challenge, February 2019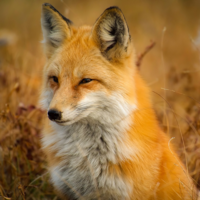 Foxears
102 minutes
1.7h
ChinesePod: Evading Nosy Questions, Family Life, Fat Camp, Fighting over the Bill, Finding a Supermarket, Finding Live Music, Flattering in the Office
Discussing work, dog personalities, dorm life: late for class
18 minutes
0.3h
ChinesePod: Describing Travels
13 minutes
0.22h
ChinesePod: Death by Ninja
63 minutes
1.05h
ChinesePod: Assembling IKEA furniture, The logic behind 别的、其他、另外, Introduce your name like a native
41 minutes
0.68h
Meteor Garden (2018) Ep. 2
27 minutes
0.45h
ChinesePod: All you can eat and drink, Applying for a Visa
13 minutes
0.22h
ChinesePod: Interview with the Boss
15 minutes
0.25h
ChinesePod: Counterfeit Money
13 minutes
0.22h
ChinesePod: What is Chengyu?
57 minutes
0.95h
ChinesePod: Wang Tries to Excel at the Office, Post Graduation Plans, Parking Lot Rage, Not so Silent Night.
67 minutes
1.12h
ChinesePod: Mobile Repairman, Fortunate Cookies, Cooking Wings, Confiding in a Convincing Friend, Complaining to the Waiter
26 minutes
0.43h
ChinesePod: Cold will kill & Communication in the office
29 minutes
0.48h
ChinesePod: The Jealous Friend & SBTG: Health Class
40 minutes
0.67h
Chinese Pod: Chinese Wedding & Christmas
16 minutes
0.27h
Mandarin Bean: «改变人生的两小时» & «便宜衣服比名牌衣服更耐穿»
60 minutes
1.0h
Chinese Pod. Intermediate lessons.
Chicago, Child-Parent Fight, China's Supergirl, Chinese Celebrity: Bruce Lee, Chinese New Year Plans & Chinese Tea
10 minutes
0.17h
听同事讨论。Active listening time during lunch-hour.
45 minutes
0.75h
听故事学中文:《渔夫和金鱼》
Finished, and listened to it once more.
29 minutes
0.48h
听故事学中文:《渔夫和金鱼》
Not done, continue later. Also probably need to listen again since I had a hard time concentrating.
| | |
| --- | --- |
| Challenge time progress: | |
| Goal progress: | |
| | |
| --- | --- |
| Score | 25.41 |
| Rank | 4th |
| Hours reported | 25.41 |
| Goal | 15h |