Participation
in Listening challenge, February 2019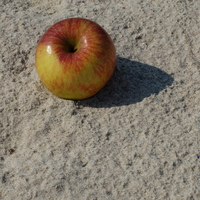 Birgit
15 minutes
0.25h
imandarinpod 听新闻学汉语 特殊节目《2019年春节旅游账单》
15 minutes
0.25h
radio.cn 喵卷卷来了book 3, 复活的凤凰图腾
35 minutes
0.58h
radio.cn 喵卷卷来了 7 8 9 10 twice
30 minutes
0.5h
radio.cn 喵卷卷来了 4 5 6 twice
30 minutes
0.5h
radio.cn 喵卷卷来了之融化的冰冻图书馆
book 2, 1 2 3 twice
15 minutes
0.25h
imandarinpod 听新闻学汉语 特殊节目 分配时间
30 minutes
0.5h
radio.cn 喵卷卷来了 18 to the end of the first book
30 minutes
0.5h
radio.cn 喵卷卷来了 15 16 17 twice
30 minutes
0.5h
radio.cn 喵卷卷来了 12 13 14 twice
240 minutes
4.0h
youtube 春晚联欢会
丛 should be read 双人床 ? OK, no problem!
1 minutes
0.02h
are you going to watch the 2019年春节联欢晚会直播 ?
it starts 20190204 20:00 Beijing time (tomorrow)
30 minutes
0.5h
radio.cn 喵卷卷来了 3 4 5 twice
90 minutes
1.5h
电视剧《生死桥》2010, no chinese subtitles
15 minutes
0.25h
imandarinpod 多音字 (八 )
便宜 随便 调节 声调 没有 沉没
积雪没过膝盖 mo4 always read that wrong, meaning is also different
90 minutes
1.5h
watched a narrated movie on youtube, if you are interested in extra input look for the 口述影像版 of movies. It would also help to make them more popular! (she takes of her glasses and presses the log activity button)
16 minutes
0.27h
radio.cn 喵卷卷来了 第二集
rich descriptions, have to listen to each episode twice. So far so nice, cute voices. They pay in 猫币so nice, hehe.
6 minutes
0.1h
radio.cn 喵卷卷来了之太空辣椒失窃案
喵卷卷来了 book 1 太空辣椒失窃案
I can recommend listening to the book 推拿 , it can also be found on that site.
15 minutes
0.25h
imandarinpod 我的钱包不见了
Since I have stopped reviewing my Anki deck, I will also have to listen to elementary podcasts. Still feels better than the "Anki burden". The 2019 challenge schedule suits me very well, it has a strong emphasis on reading and listening. Ask me in a year or so, if I regret ditching Anki.
| | |
| --- | --- |
| Challenge time progress: | |
| Goal progress: | |
| | |
| --- | --- |
| Score | 50.48 |
| Rank | 1st |
| Hours reported | 50.48 |
| Goal | 50h |