Participation
in Listening challenge, February 2019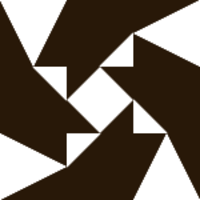 Liz H
60 minutes
1.0h
learning chinese through stories: intensive listening
40 minutes
0.67h
chinese class 101 ; intensive listening without reading, but this website translates to English
45 minutes
0.75h
chat with my italki partner - it's mainly listening. I am happy that I can understand the gist.
60 minutes
1.0h
New story on Learning Chinese through Stories; since the last 2 stories have been songs, I found the video clips and listened to the songs.
50 minutes
0.83h
learning chinese through stories - listened intensively to story and explanation. Surprised how much I could understand on 2nd listening.
60 minutes
1.0h
Listened to my italki partner in China. I couldn't say much except ask a few questions as it was too high level but I was happy that I understood the main gist of what he said about new year; matchmaking corners in parks; customer relations in business.
45 minutes
0.75h
Chinese Class 101 listening video on youtube. Answer questions about pictures + dialogue. It was quite difficult as not much time given and there were many concepts for each set of pictures. I had to do the quizzes several times each. Good practice for everday situations.
45 minutes
0.75h
new story and explanation on learning chinese through stories
15 minutes
0.25h
Fluentu video, listened and watched without reading text.
60 minutes
1.0h
Listened to story and explanation on Learning Chinese Through Stories. http://www.learningchinesethroughstories.com/ It's the best site for listening many times before reading the text. My listening has improved a lot using this site.
15 minutes
0.25h
Fluentu: video and quiz. Good learning resource for phrases and sentences but not the best for listening as I rely too much on reading the text.
| | |
| --- | --- |
| Challenge time progress: | |
| Goal progress: | |
| | |
| --- | --- |
| Score | 8.25 |
| Rank | 15th |
| Hours reported | 8.25 |
| Goal | 8h |