Participation
in Translation challenge, May 2019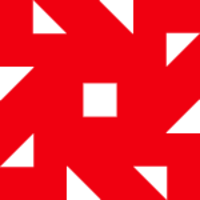 Theresa
30 minutes
0.5h
I decided to make a note of all the 'movement' sentences in a Chinese novel I'm reading and that has helped me figure some of the translation sentences using things like 落过去 so that's given me a bit more confidence...but I've yet to run my translation past a native speaker!
30 minutes
0.5h
Grappling with lots of place/action phrases like something 'bouncing across a roof'. 蹦蹦跳跳地通过了? Falling past the window above my computer screen 落过电脑屏幕上的窗户? Will have to check!
I feel your quandry. You spend all that time trying to translate a concept and then you don't have the slightest idea how a Chinese writer would say really say it. As an English speaker, however, I can see where your characters are coming from.
30 minutes
0.5h
I have decided to try to translate my favourite weekly column in the newspaper from English into Chinese as I wanted something close to normal conversation but which also describes a scene so has descriptive elements. The column is about when a drone lands in the columnist's garden. It took me most of the half hour to find a satisfactory way of translating the title. I shall show it to a native-speaking friend when I'm done to see how accurate my translation is.
| | |
| --- | --- |
| Challenge time progress: | |
| Goal progress: | |
| | |
| --- | --- |
| Score | 4.0 |
| Rank | 3rd |
| Hours reported | 4.0 |
| Goal | 10h |