Participation
in Listening challenge, June 2019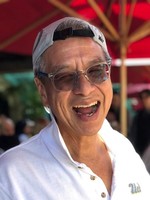 Raymond Moy
171 minutes
2.85h
Final day of challenge. Listening is my weakest Chinese language ability. I have to continue doing this for at least an hour a day. The A Fu Thomas videos were at the right level and culturally very interesting.
119 minutes
1.98h
Watched several added a couple of A-Fu Thomas videos to my Chinese Pod and Active Chinese dialogues and Ruyi Love in the Royal Palace.
193 minutes
3.22h
Big jump in time spent on listening today. mainly because of two hour listening comprehension session with a teacher. Also, i spent time watching a TEDx Taiwan youtube which I highly recommend for intermediate students.
82 minutes
1.37h
Buying train tickets on Chinese Pod, comparing German, English and Chinese cuisine on A Fu Thomas, getting rid of snakes from the Royal Palace with Ruyi.
84 minutes
1.4h
Ruyi Love in the Palace - The intrigues among the Emperors wives/concubines to gain favor and power in 18th century China. Noble Consort Hui is such a snake in the grass. 蛇在草里
125 minutes
2.08h
To my usual routine, I added a documentary of an American woman who grew up in China from the age of 2 in 1949. Her native language for all purposes is Mandarin.
80 minutes
1.33h
Listening with three different levels of materials - textbook listening, Chinese Pod, heavily contextualized and concrete live action video, A Fu Thomas video blog; and Chinese drama for Chinese audience, Ruyi, Love in the Royal Palace.
72 minutes
1.2h
Chinese Pod dialogues, one about QQ and MSN. I have never heard of these apps, so I was completely confused, otherwise the sentence structures were quite easy. Also tried listening to a dialogue about buying an advance ticket to Mongolia. Why do they torture Chinese learners this way? The whole system of buying tickets in China is Greek to me. The Ruyi episodes are interesting, I like when they talk about food, something that I know about. This context helps a lot in listening comprehension.
80 minutes
1.33h
Chinese pod dialogs - fairly easy. A Fu Thomas videos - these are pretty fast, but play lines several times to get what they are saying - Thomas is definitely easier to understand than his wife and other Chinese native speakers. Watching the Ruyi - Love in the Palace series - one episode a day. I'm using the subtitles and catching as much as the Chinese as possible. Lots of greetings and titles of address get repeated again and again. There's hope.
| | |
| --- | --- |
| Challenge time progress: | |
| Goal progress: | |
| | |
| --- | --- |
| Score | 33.97 |
| Rank | 2nd |
| Hours reported | 33.97 |
| Goal | 30h |