Participation
in Habit challenge, November 2019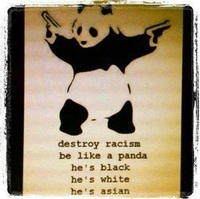 character
Completed 1 unit
Achieved the goal: consistency. One blip due to illness. Before paying attention in this way I would not have thought I was doing such regular "incidental" practice. This exercise to push incidental up to the level of habitual was very valuable.
Completed 1 unit
My life is so varied it's hard to find a regular "hook" to hang listening on. But seems I am aware to fit some in most days.
Completed 1 unit
I feel as non habitual as ever!
But the graph is not *so* bad...
Completed 1 unit
Found "Enduring Passion for Ink" art videos. 👩🏻‍🎨🖤🖌🎨👨🏻‍🎨
Completed 1 unit
Goal to listen to some Mandarin radio before any other podcast. Check.
| | |
| --- | --- |
| Challenge time progress: | |
| Goal progress: | |
| | |
| --- | --- |
| Score | 19.0 |
| Rank | 2nd |
| units completed | 19 |
| Hours reported | 0.0 |
| Goal | complete 21 units |