Participation
in Habit challenge, November 2019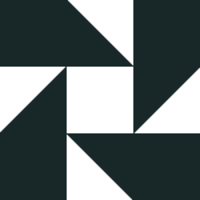 Harald Grasdahl
60 minutes
–

Completed 1 unit

1.0h
60 minutes
–

Completed 1 unit

1.0h
I examined the different approaches for deciding to "heavily rely" on pinyin or just start out with the radicals etc. Read Olles article on this and had already found the book "Learning to read Mandarin" by Qila, Wang. The book is based on color coding to recognize the tones. Seemed as a good idea, and "skip# the pinyin...!?... Was linked by Olles artivle to "Purple culture" and it was very interesting!. I will start out with Qila´s book...the only "worry" is what happens in the future when accumulating words wtc...Experiment!
90 minutes
–

Completed 1 unit

1.5h

Started using Pleco and a fmiliarize with it. Fun! Building some flashcards and trying out. Watched (almost) the rest og Olles videos in the Unlock cours. Making 3 Mind Maps for oversight. Feel I ammore ready to start learninmg. This process of "oversight" has been immportant to me due to gained understanding of how/motivational study ...
60 minutes
–

Completed 1 unit

1.0h

Installed and studied via new Pleco app. Settings, getting around. Seems like a great app that covers "most"...! Progress!
90 minutes
–

Completed 2 units

1.5h

Was sick for 2 days. Had to catch up. Mostly on getting apps and books together. Checked the "Chinese reader Part 1 of John Defrancis. Good study!
60 minutes
–

Completed 1 unit

1.0h

More of the video courses with emphasize on the writing system.
Completed 3 units
3 hours of seeing Section 1 videos. Deciding on "work method" and best way to study efficient. Think I am ready to grasp it now and will start as Olle suggested; Listening and speaking, though I am tempted to start on som writing chinese too. My main focus the forthcoming week will be listening and speaking and learn a few signs. Repeated the 10 verbs and nouns. Great with this chaleenge; get...and keeps me on a regular study track...!
Decided to go with the Skritter app, find a textbook and got hold of a copy of "Beginning chinese reader (Part 1)" by Johb DeFrancis. Start reading this tomorrow. Joy!
Completed 1 unit
Read and looked thru Olle´s "Roadmap to learning Chinese". Set up a "system" for a framework. Repeated 10 words from yesterday.
Completed 2 units
Found 10 verbs, adjectives and nouns to start out.
45 minutes
–

Completed 1 unit

0.75h

Try to get oversight for what app (s), books, writing etc. to use for "streamlined" study. Tried out apps a(SRS) and books. Finding "motivational" subject to start off: Music!
60 minutes
–

Completed 1 unit

1.0h

Trying metalearning...a "System" for start with the right parts...
| | |
| --- | --- |
| Challenge time progress: | |
| Goal progress: | |
| | |
| --- | --- |
| Score | 15.0 |
| Rank | 3rd |
| units completed | 15 |
| Hours reported | 8.75 |
| Goal | complete 25 units |