Participation
in Listening challenge, May 2020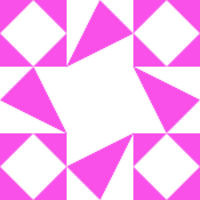 Lew Proudfoot
90 minutes
1.5h
A new series, set in the Manchu period. Lots of discussion about technology and costume.
135 minutes
2.25h
Last three episodes. Our heroine becomes Empress and then Regent when the Emperor dies. Off to find a new one!
135 minutes
2.25h
Three episodes. Lots of fun with my wife. I am hearing more and more.
180 minutes
3.0h
Four episodes! Our heroine is slowly fighting her way back. Reading the intro and credits in Chinese is improving speed, too. Having a native speaker sitting next to me helps!
120 minutes
2.0h
Our heroine avoids a new trap, and is promoted to head the laundry!
113 minutes
1.88h
Our heroine is saved at the last second, but now must work as a slave in the laundry. Her arch rival killed the mother in law! Will justice be done? We'll know in 30 more episodes. Lots of fun to watch with my wife. I also try to read the Chinese introductions, to increase speed. I can see about 30% of the characters being used. Fun and productive.
135 minutes
2.25h
Three episodes. Our heroine kills her evil mother in law! Oh, NO!!!!!! My wife watched with me, and I would shadow dialogue. We spoke almost entirely in Chinese.
90 minutes
1.5h
Skipped 05-17 because it was our first anniversary! Great evening.
65 minutes
1.08h
I like Chinese court dramas. The stories are simple, and they speak formally, and slower, it seems, than dramas set in present day. It is really helping!
60 minutes
1.0h
Chinese Court Soap Operas! love them!
| | |
| --- | --- |
| Challenge time progress: | |
| Goal progress: | |
| | |
| --- | --- |
| Score | 23.46 |
| Rank | 6th |
| Hours reported | 23.46 |
| Goal | 10h |