Participation
in Listening challenge, September 2020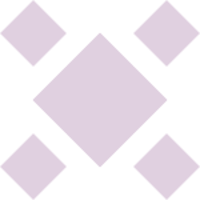 WillT
30 minutes
0.5h
Full day's background listening
10 minutes
0.17h
'Slow and clear Chinese listening' on youtube (说说中文)
30 minutes
0.5h
Full day's background listening
30 minutes
0.5h
Full day's background listening
30 minutes
0.5h
Full day's background listening
30 minutes
0.5h
Full day's background listening
30 minutes
0.5h
Full day's background listening
30 minutes
0.5h
Full day's background listening
30 minutes
0.5h
Full day's background listening
30 minutes
0.5h
Full day's background listening
30 minutes
0.5h
Studying 围棋定式 on bilibili
10 minutes
0.17h
ChinesePod sentence mining & Anki reviews
10 minutes
0.17h
Studying 围棋定式 with bilibili
30 minutes
0.5h
Full day's background listening
30 minutes
0.5h
Full day's background listening
90 minutes
1.5h
3x italki language exchanges
15 minutes
0.25h
ChinesePod active listening
10 minutes
0.17h
Immersive Chinese app intermediate/upper intermediate free lessons
30 minutes
0.5h
Full day's background listening
30 minutes
0.5h
Full day's background listening
30 minutes
0.5h
Full day's background listening
30 minutes
0.5h
Full day's background listening
30 minutes
0.5h
Full day's background listening
30 minutes
0.5h
Full day's background listening
30 minutes
0.5h
Full day's background listening
25 minutes
0.42h
Language exchange with iTalki partner
30 minutes
0.5h
Language exchange with iTalki partner
30 minutes
0.5h
Full day's background listening
What's your favorite thing to listen to for background stuff?
At the moment I listen to media/advanced ChinesePod lessons on my phone on shuffle when I'm not at my computer, and Go (围棋) commentary videos on YouTube when I am. I listen to the advanced stuff on C-Pod because it's all in Chinese, rather than because I'm actually at that level. This guy - https://massimmersionapproach.com/ - suggests using your active listening material from the week before as background for the current week, and I might try that at some point.
Cool! Thanks. Those are some helpful ideas!
30 minutes
0.5h
Not sure how best to count background listening, which I do pretty much all day, but I'll put it in at a flat 30 minutes per day for now.
15 minutes
0.25h
ChinesePod sentence mining
30 minutes
0.5h
Chinese conversation practice with partner from iTalki.
| | |
| --- | --- |
| Challenge time progress: | |
| Goal progress: | |
| | |
| --- | --- |
| Score | 28.93 |
| Rank | 1st |
| Hours reported | 28.93 |
| Goal | 40h |