Participation
in Vocabulary challenge, October 2020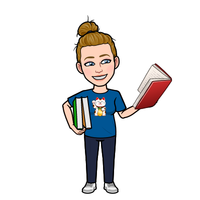 Megan/艾珍
24 minutes
0.4h
I did 50 cards in the morning before heading out for the day, but knew I'd have to do more at the end of the day to clear my cards! We'll, here I am reporting success - down to 0 cards in the queue! Woot woot
24 minutes
0.4h
Got my queue down to 66. Almost there!
You got this. Also, way to hit your challenge goal!!!!
8 minutes
0.13h
A wee bit of Skritter before bed
46 minutes
0.77h
My queue wasn't disappearing very quickly this week (partially since I've not been able to dedicate as much time these past few days), so I dug into it and brought it down from ~300 to 147! Woot woot!
17 minutes
0.28h
(Forgot to log this last night) Instead of my normal coffee & Skritter, it was sake & Skritter after a longgg day at work.
32 minutes
0.53h
Just banging away at that Skritter queue! Down to 309!
24 minutes
0.4h
Reviewed more Skritter than usual. The stuff I've been working on lately (100 radicals and HSK1) is up to 90+% and then I started reviewing cards I hadn't looked at in 2 years - one batch was challenging and then another batch was easy peasy. Looking forward to clearing that queue in the coming days!
18 minutes
0.3h
Skitter~~~ I keep messing up some similar-looking characters, so I'm giving them some special attention to lock them down.
Ha! That happens to me all the time. I imprint on one character that has lots of near look-alikes and, boom! I have to invest a bunch of time in figuring out what separates each from the other.
14 minutes
0.23h
Working away at that Skritter queue!
20 minutes
0.33h
My Skritter queue is down from ~1100 cards to 480! 💪
15 minutes
0.25h
Burnt my finger on some coffee, but still did my Skritter review!(while holding an ice cube to the burn)
14 minutes
0.23h
My score is coming up! It's really nice to see my confidence at approaching the writing cards especially improving! I'm getting into the swing of it. It's not such a struggle to get through each writing card. On some of them my finger is flyin' doing those strokes!
18 minutes
0.3h
Just working away at that queue on Skritter!
17 minutes
0.28h
I had a poor score today despite *actually* knowing the characters. I'm just so dopey today that I didn't remember things in the moment. That said, it was nice to see my queue down to 650! It's only been 15-20 mins/day for 6 days and it's almost half cleared! Progress!
18 minutes
0.3h
Just review, but my success rate is up to 80% for the stuff I just started studying again after two years!
18 minutes
0.3h
Still working on clearing my queue on Skritter down from ~1100 to 716!
20 minutes
0.33h
I sloughed through writing some characters I had barely looked at in two years. Hard, slow work, but looking forward to seeing that I remember things again!
10 minutes
0.17h
Reviewed definitions and worked on writing. I didn't get to do my studying until the end of the day and had little patience for writing, so I didn't study for long. Will make up for lost time tomorrow!
15 minutes
0.25h
I went through HSK 1 words testing myself on definition and pinyin.
| | |
| --- | --- |
| Challenge time progress: | |
| Goal progress: | |
| | |
| --- | --- |
| Score | 6.45 |
| Rank | 41st |
| Hours reported | 6.45 |
| Goal | 6h |