Participation
in Reading challenge, November 2020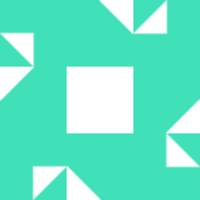 老爸满恩德
60 minutes
1.0h
Word Swing 迷 雾 中 (thanks to Olle) robbed loads of my time. But it's fun.
60 minutes
1.0h
Courtesan Li Wa finished second chapter
60 minutes
1.0h
Looking around for chinese books, I found some .pdfs too difficult for me. eventually I returned to Rainbow Graded Readers and started Li Wa the Courtesan.
60 minutes
1.0h
Classical Chinese: Philosophical Studies capitolo uno, MC Emma chapter three. I ask myself, why is Emma not written in simplified charcters?
120 minutes
2.0h
Last chapter Great Expectatios pt. 2
35 minutes
0.58h
Classical Chinese A Basic Reader chapter 3
45 minutes
0.75h
Classical Chinese A Basic Reader chapter 2
148 minutes
2.47h
Mandarin Companion Great expectations Part 2 Chapter 1 - 3.
139 minutes
2.32h
Great Expectations P2, chapter 4-6
98 minutes
1.63h
Great Expectations, Charles Dickens, the last two chapters
Cool, I'm also reading this book during the challenge! Still at book one, chapter 3 though ;-)
Which HSK Level Vocabulary is Great Expectations at?
I guess with HSK level 3 you should be able to read most of it.
Great, I will be able to continue on it after I have finished TSG. 多谢
I finished HSK2, but it doesn't matter. I am using the Pleco Still OCR to get the vocubulary. However after a while it works out better and better.
Noted. Thanks. I have checked, the Great Expectations Key words are in the TSG AllSet Learning resources. We can copy the pdf file to access on Pleco directly.
| | |
| --- | --- |
| Challenge time progress: | |
| Goal progress: | |
| | |
| --- | --- |
| Score | 22.93 |
| Rank | 7th |
| Hours reported | 22.93 |
| Goal | 20h |