Participation
in Pronunciation challenge, December 2020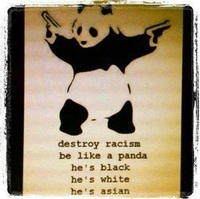 character
30 minutes
0.5h
reviewing how the initial changes the vowel
20 minutes
0.33h
tones review and practice
20 minutes
0.33h
found a video that had lovely pronunciation - mimicking
30 minutes
0.5h
today listening and trying chou zhou then jiu. then contrast shou - how third tone changes the vowel sound to a dipthong. also xi qi ji and note the vowel change with si - Pinyin!!!
30 minutes
0.5h
I have devoted quite some time today to trying the voice recognition on picking whether I am saying 传人 or 全人. I had a very low success rate
Hopefully practice will improve your success rate.
40 minutes
0.67h
using voice recognition and speech examples to practice mimicking
20 minutes
0.33h
shang, xiang, sheng practice in all the tones - 祝大家圣诞节快乐!
20 minutes
0.33h
at the gallery with my friend from Wuhan - always good sh / s & l / n listening practice
20 minutes
0.33h
jiu / zhou in all the tones and listening in rapid speech
15 minutes
0.25h
made a note of all the tones I was unsure of in conversation and checked them later
20 minutes
0.33h
review tones on work related words. I am sure my brain is Teflon coated :(
20 minutes
0.33h
listening for and mimicking tone changes in natural sentences
30 minutes
0.5h
listening and practicing jiang / zhang / zheng in each of the tones - these are ones I can miss in natural speech
40 minutes
0.67h
Lured my conversation partner into making me another set of work related recordings - her accent is perfect.
30 minutes
0.5h
中文角 - sliding my mimicking practice into conversations in the guise of "mirroring" which socially just seems like attentive listening skills. Sneaky!
20 minutes
0.33h
A helpful patient at work corrected my pronunciation of 收据 so that kickstarted me on revising and mimicking some work-related words
| | |
| --- | --- |
| Challenge time progress: | |
| Goal progress: | |
| | |
| --- | --- |
| Score | 8.55 |
| Rank | 11th |
| Hours reported | 8.55 |
| Goal | 10h |