Participation
in Reading challenge, March 2021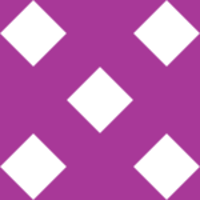 YanaLee
60 minutes
1.0h
Watched a movie with the volume turned off (only reading the subs)
20 minutes
0.33h
Playing Akinator (the Chinese version)
90 minutes
1.5h
Finally completed all of the exercises in my reading comprehension workbook.
I just read this! Loved this short story. I kinda wanted to punch 吴欢 near the end.
60 minutes
1.0h
HSK4 Reading Comprehension
30 minutes
0.5h
Found a great site(https://hskreading.com/) with graded articles and short stories. I read most of the Intermediate articles (the majority are 1-2 min reads).
30 minutes
0.5h
不能说出口(漫画)
第二话《真拿你没办法》
第三话《黎羽搬走了》
第四话《一起来罚站吧》
60 minutes
1.0h
Reading comprehension HSK4
40 minutes
0.67h
More reading comprehension exercises
30 minutes
0.5h
Tried out Du Chinese for the first time, and I'm pleasantly surprised. I've gone through several of the stories, and the narrator is pretty good. I really like the "click to see translation" option and the way stories are organised both by genre and level.
30 minutes
0.5h
Reading comprehension exercises for HSK4
| | |
| --- | --- |
| Challenge time progress: | |
| Goal progress: | |
| | |
| --- | --- |
| Score | 33.58 |
| Rank | 5th |
| Hours reported | 33.58 |
| Profile | |
| Goal | 40h |