Participation
in Reading challenge, March 2021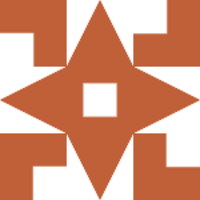 Swimmingcat59
65 minutes
1.08h
Read 3 stories from Tales and Traditions (about idioms - yay...) and 4 chapters from an easy level 1 MC book - Sherlock Holmes
40 minutes
0.67h
Tales and Traditions and some textbook
45 minutes
0.75h
finished Great Expectations and read 4 stories from my "tales and traditions" book 1.
(Wasn't quite satisfied with the ending of Great Expectations though... Not to give anything away :)
35 minutes
0.58h
almost done with great expectations!
60 minutes
1.0h
> 2 chapters of Great Expectations
This is my favorite Mandarin Compaion book! I didn't feel like I was reading a graded reader but a real book. Hope you enjoy it too.
Yes, it's super fun to read! Once I get into it (my reading speed isn't super fast on these yet), I'm very interested.
40 minutes
0.67h
a little over 2 chapters of great expectations
14 pages
30 minutes
0.5h
1 (longer) chapter of Great Expectations MC part 2!
40 minutes
0.67h
finished Great Expectations part 1! I probably read a little more than 2 chapters today - I think I can go faster than that.
50 minutes
0.83h
about 3 chapters of Great Expectations. I am comfortable enough with this level that I am enjoying the story!
40 minutes
0.67h
Great Expectations MC - about a chapter and a half.
40 minutes
0.67h
Read part of a summary of fluent in 3 months for 20 min or so, took a short break, then read some easier articles on hskreading.com
| | |
| --- | --- |
| Challenge time progress: | |
| Goal progress: | |
| | |
| --- | --- |
| Score | 9.25 |
| Rank | 26th |
| Hours reported | 9.25 |
| Goal | 9h |