Participation
in Reading challenge, March 2021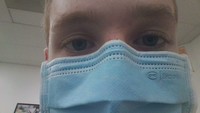 乐乐
45 minutes
0.75h
watching an episode of Ozark in Mandarin Chinese subtitles. This was the last episode of the season where ruth quits on Wendy and Marty and Helen is seen being to controlling of the cartell and speaking to her boss with the idea to kill Wendy and Marty. In a final reckoning the cartel chooses to eliminate helen and the tune up guy for helen shoots her. I love this show!
15 minutes
0.25h
Reading about Jamal in class and the different foods he likes and doesnt like. this was an epic read due to the fact that the panda is named Jamal.
12 minutes
0.2h
reading in class about Pandarella.
60 minutes
1.0h
I watched my favorite show, Ozark in chinese subtitles. It was very fun, in the episode Wendy Byrde's brother who has bipolar disease intervenes with a charity fundraiser and calls them out for laundering drug money, epic.
20 minutes
0.33h
Reading about why Mavis is unhappy about how Justin Lumberpond doesn't like her.
20 minutes
0.33h
reading about carl who likes noodles and his cow friend who doesn't like watching TV but does like eating noodles.
20 minutes
0.33h
reading a funny, wholesome, totally not explicit and somewhat racist book about a pig who gets deported 3 times after taking selfies in multiple countries.
35 minutes
0.58h
Booklet and reading in class today
40 minutes
0.67h
For all the time that I spent reading in class about videos like bi de tu and the vegetable garden.
| | |
| --- | --- |
| Challenge time progress: | |
| Goal progress: | |
| | |
| --- | --- |
| Score | 5.44 |
| Rank | 43rd |
| Hours reported | 5.44 |
| Goal | 4h |