Participation
in Vocabulary challenge, June 2021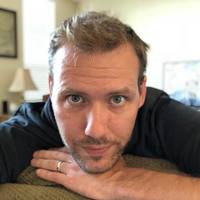 gaojian_studygram
15 minutes
0.25h
10 new words and the related reviews to end the challenge!
35 minutes
0.58h
cleared 589 reviews on Skritter
41 minutes
0.68h
Learned 148 new words on Skritter based on HSK 1 (2021) & HSK 2 (2021) decks, which was a great way to do a brief audit of audio files, example sentences, etc. for all the new content. After that I reviewed 450 cards and cleared the queue.
15 minutes
0.25h
Added 14 characters to my Skritter queue from the new handwriting decks that I hadn't studied individually
30 minutes
0.5h
Gets got morning cartoons and I got some morning Skritter time in. Win win!
12 minutes
0.2h
Morning Skritter review session with coffee.
25 minutes
0.42h
Daily reviews and some new vocabulary from my assorted list (well, actually it's stuff I added to Skritter back in 2012 before an account nuke… but let's not talk about that).
20 minutes
0.33h
Skritter reviews and new vocabulary learning.
38 minutes
0.63h
257 card review session on rawest squigs mode this morning. Had fun digging into a few of my mistakes and adding mnemonics and notes so I don't mess them up again!
20 minutes
0.33h
cleared Skritter queue and studied some more animal idioms and related vocabulary. Having lots of fun with this deck!
41 minutes
0.68h
Cleared review queue and continued learning from the Animal Idioms course in Skritter. Love all the example sentences and vocabulary that the videos provide.
39 minutes
0.65h
Daily reviews, and a few lessons of the Animal Idiom video course.
25 minutes
0.42h
15 minutes of review this morning and then some error tracing, which I made a video on for my studygram account.
25 minutes
0.42h
Reviews mostly done for the day. Going to do some deeper analysis on my six incorrect writing cards and see if I can't fix those issues once and for all.
25 minutes
0.42h
Cleared review queue and added some new words from some recent Du Chinese articles.
23 minutes
0.38h
Cleared my Skritter queue and learned a few new things in prep for my Chinese class this week.
15 minutes
0.25h
clearing the queue along with some beta testing. Still have about 160 cards to clear later today after work.
25 minutes
0.42h
Clearing the queue and doing some deeper analysis on my incorrect cards (editing my definitions a bit, adding extra notes/details, etc.)
25 minutes
0.42h
Single focus keeper session to clear my Skritter queue and consolidate some new vocabulary into Skritter from yesterday's Chinese class.
25 minutes
0.42h
200 card review session using Rawest Squigs, and stylus support on the iPad. Had lots of fun writing characters today, and it felt like a great challenge since there is no feedback on what I'm writing.
30 minutes
0.5h
114 reviewed cards, 42 tested cards, 5 new items learned!
Hello! I just saw your comment on my entry, but I couldn't figure out how to reply to your comment there so I'm doing it this way haha. Regarding the resource I use to watch Peppa Pig, I use the channel Mandarin Says on YT: https://www.youtube.com/channel/UCLmDllxI2vGh0NuYYTJW1qA But the episodes are really short, I'm not sure if you'll like them. I just looked for the series on one of the Chinese websites I use to watch Avatar and it seems the whole series is there: https://v.qq.com/x/cover/bzfkv5se8qaqel2.html Hope you find this useful :)
Hi Becky. Thanks! There isn't a way to comment directly to a comment, but if you go to your own activity you can just press the comment button and it'll add a reply :) Thanks for the link! Kids and I have been streaming the episodes on this channel here: https://www.youtube.com/channel/UCRi0sw4PDw-C2C7fS9hrx5Q We're just getting sick of the same episodes over and over :) Thanks for sharing Avatar as well!
| | |
| --- | --- |
| Challenge time progress: | |
| Goal progress: | |
| | |
| --- | --- |
| Score | 10.12 |
| Rank | 22nd |
| Hours reported | 10.12 |
| Profile | |
| Goal | 10h |