Participation
in Vocabulary challenge, June 2021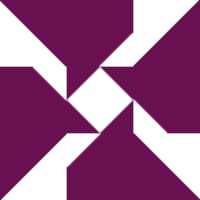 Alan M. da Silva
30 minutes
0.5h
Collected a lot of words from twitter and instagram posts and added to my notes.
30 minutes
0.5h
Watched Shoushou chinese, added the new words to the vocabulary and studied related words.
20 minutes
0.33h
Quick review of new vocabulary from last night's exam
120 minutes
2.0h
Reviewing end of term exam vocabulary
10 minutes
0.17h
Watch Shuoshuo's video on Pick up/Cheat on/ Friendzone/ Flirt/ Ex - Chinese Vocabulary Related to Dating
45 minutes
0.75h
Reviewed yesterday's vocabulary and added new entries from today's exercises.
190 minutes
3.17h
Reviewed this week's vocabulary + Studied vocabulary for today's lesson.
45 minutes
0.75h
Read a couple of short texts writing down the new words.
| | |
| --- | --- |
| Challenge time progress: | |
| Goal progress: | |
| | |
| --- | --- |
| Score | 8.17 |
| Rank | 25th |
| Hours reported | 8.17 |
| Goal | 10h |