Participation
in Vocabulary challenge, June 2021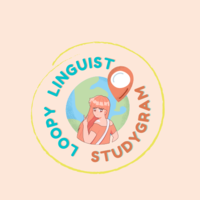 Loopy Linguist
20 minutes
0.33h
Listened to 2 podcasts this morning, both from "One Call Away". I learned some new interesting vocab like "May the force be with you" HAHAHA 愿原力与你同在。 Also, in Taiwan there is a day for Star Wars fans, (its on May 4th), and its called: May the 4th be with you.
5 minutes
0.08h
Read chapter 6 of the Beauty Trap
15 minutes
0.25h
Read Chapters 3,4,5 of The Beauty Trap on Du Chinese
That was a fun story. Enjoy!!!
15 minutes
0.25h
Reviewed flashcards, and then started reading a new story on Du Chinese.
What story are you currently reading? I've had Du Chinese for so long but rarely find myself reading their stories anymore. Which do you recommend?
15 minutes
0.25h
Read the chapter 4 text from HSK 5 and read chapter 6 and 7 of The Beauty Trap, reviewed words on Du Chinese deck
15 minutes
0.25h
reviewed freaquency list vocab and example sentences, learned new words from HSK 5 memrise deck
15 minutes
0.25h
New vocab and review with Memrise and Du Chinese
10 minutes
0.17h
Reviewed HSK 5 Chapter 4 vocab
20 minutes
0.33h
Learned/ reviewed vocab from the news and a frequency list. Learned new words on Memrise HSK 5 deck.
10 minutes
0.17h
Reviewed HSK Chapter 3 vocab by reading the text outloud to practice recognition and tones.
40 minutes
0.67h
Reviewed vocab deck from Du Chinese, memrise and the podcast "One Call Away"
20 minutes
0.33h
Learned new HSK5 vocab on memrise, reviewed past words too
22 minutes
0.37h
Reviewed 34 new HSK 5 words on memrise, and then did a speed review challenge. Finished off with 1 large deck on Quizlet, with vocab extracted from a Mandarin Corner interview.
30 minutes
0.5h
10 mins of notes review while riding the subway in the morning, and then 20 speaking practice at work and in a speaking video on ig! Today was the funnest :p
26 minutes
0.43h
Reviewing new vocab from 小王子 and practiced reading aloud.
20 minutes
0.33h
Reviewed vocab and sentences in context outloud, most of the vocab was from HSK 5, and a few from the news or podcasts.
60 minutes
1.0h
Reviewed a few pages from my notebook, and grabbed a few new words from the podcast One Call Away
50 minutes
0.83h
Watched a Mandarin series called What a Wonderful Family! I really like it, definitely recommend
10 minutes
0.17h
Read chapter 2 text outloud and practiced new vocab in context and focused on tones
25 minutes
0.42h
Reviewed Chapter 1 and 2 HSK5 words with Quizlet, then practiced reading aloud.
20 minutes
0.33h
Completed a review of all HSK 5 vocab on memrise, and did a speed review at the end.
30 minutes
0.5h
Reviewed new vocab with HSK 5 workbook (reading comprehension exercises), reviewed vocab on Du Chinese
75 minutes
1.25h
Learned new words and reviewed others on memrise's HSK 5 deck, looked up example sentences in pleco and wrote them out. Practiced tones of new vocab by reading the sentences aloud. Learned some new words from The Little Prince.
15 minutes
0.25h
15 mins on Memrise/ learned new vocab from HSK 5
15 minutes
0.25h
15 mins HSK 5 quizlet and memrise review
| | |
| --- | --- |
| Challenge time progress: | |
| Goal progress: | |
| | |
| --- | --- |
| Score | 10.46 |
| Rank | 19th |
| Hours reported | 10.46 |
| Goal | 10h |