Participation
in Vocabulary challenge, June 2021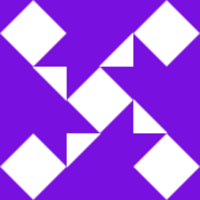 Coli
48 minutes
0.8h
Cleared Skritter queue + learned chapter 12 of HSK3
45 minutes
0.75h
Cleared Skritter queue + learned chapter 11 of HSK3
35 minutes
0.58h
Learning HSK3 chapter 9 and 10 + some new words from 'The lady in the Painting'
50 minutes
0.83h
Error tracing and actually writing some hanzi
46 minutes
0.77h
26 minutes to clear the queue +
20 minutes to add chapter 8 of HSK3
26 minutes
0.43h
Cleared my Skritter queue
15 minutes
0.25h
Learned some new words from 'The Lady in the Painting'
45 minutes
0.75h
40 minutes to clear my queue +
5 minutes of error tracing: I finally understand why I kept mixing up 检查 (with the 'dan' just as part of the second character) and 简单 (with 'dan' as pronunciation)
63 minutes
1.05h
Added chapter 7 of HSK3 Standard Course and cleared my queue on Skritter
30 minutes
0.5h
Cleared my Skritter queue
56 minutes
0.93h
Reading chapter 1 of 'The Lady in the Painting' and adding the remaining words of this chapter to Skritter.
I actually started reading this book a while ago. But it was way over my head back then. So I was really happy when I found a list for this book among the Skritter decks.
I am pleased with the progress I made in the meantime. Today I had to look up just a few words which makes reading much more enjoyable.
44 minutes
0.73h
Skritter: adding chapter 6 of HSK Standard Course + 510 reviews
61 minutes
1.02h
15 minutes review of vocab chapters 1-4 HSK3 Standard Course +
15 minutes adding words chapter 5 HSK3 Standard Course +
11 minutes working my way through the other words in my Skritter queue +
20 minutes continuous review HSK3 on Skritter
43 minutes
0.72h
Bring Skritter reviews back to zero + study some radicals that I keep mixing up (夂攵夕又歹支攴)
48 minutes
0.8h
14 minutes HSK1 test + 34 minutes Skritter reviews
| | |
| --- | --- |
| Challenge time progress: | |
| Goal progress: | |
| | |
| --- | --- |
| Score | 15.24 |
| Rank | 11th |
| Hours reported | 15.24 |
| Goal | 15h |