Participation
in Vocabulary challenge, June 2021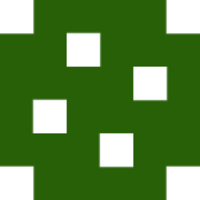 Bryan H
89 minutes
1.48h
HelloChinese, Pleco, duchinese, real life
82 minutes
1.37h
HelloChinese, Anki, and Pleco.
Hard time focusing today, I want to focus on fewer things. I'm contemplating trying "real" flashcards with a simple SRS system. (I am hoping to finish HelloChinese, I wish they had an undo button though, the reviews are a bit strict in some cases)
151 minutes
2.52h
Pleco and hellochinese and anki
72 minutes
1.2h
HelloChinese, Glossika (trying to make use of it during the free trial), pleco, anki, memrise (keeping the daily streak alive)
115 minutes
1.92h
Back at it
HelloChinese, Pleco, Memrise, Ankidroid, Glossika
20 minutes
0.33h
I almost missed an appointment when I lost track of time during my lunch break, and something very bad almost bad, twice....
That's not very specific, but I'm a little spooked, and might try to study far less as a result.... I was far too distracted from studying during all my free time...time to aim for balance...
198 minutes
3.3h
Memrise, Glossika, pleco, hellochinese
34 minutes
0.57h
Anki, hellochinese, pleco
48 minutes
0.8h
Less than I intended, but I'll catch up a bit later.
Have really enjoyed this challenge (!)
25 minutes
0.42h
Woops! Not too productive. Will try to catch up tomorrow.
HelloChinese, half counted. Plus a few minutes of memrise.
110 minutes
1.83h
Memrise (all vocabulary), hellochinese (part vocab, part grammar, half counted), and anki (part vocab, part grammar, half counted)
(I'm studying way more since starting this challenge, and since researching the time it takes to really learn)
50 minutes
0.83h
Memrise and some hellochinese. Didn't count the full time using hellochinese.
95 minutes
1.58h
Focusing on new vocabulary....at my limit
63 minutes
1.05h
I tried to exclude the time I spent working on grammar, although there was some vocabulary involved with that.... At least 63 minutes of working on vocabulary.
| | |
| --- | --- |
| Challenge time progress: | |
| Goal progress: | |
| | |
| --- | --- |
| Score | 21.07 |
| Rank | 6th |
| Hours reported | 21.07 |
| Goal | 18h |